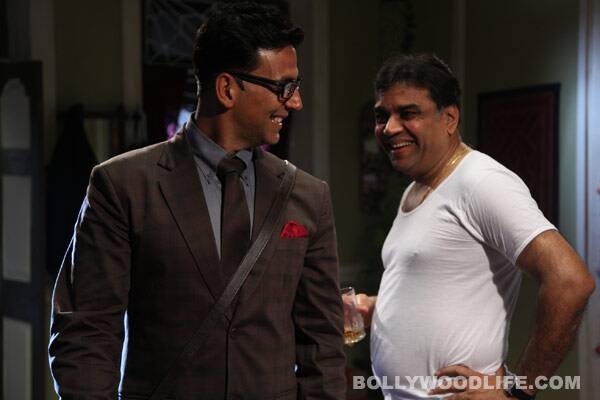 The atheist comedy with a heart is declared a hit as the second week collections of the film hit a high note
Akshay Kumar and Paresh Rawal, who acted in and were producers of the hit comedy OMG! Oh My God that had a bone to pick with the idea of God, will be laughing their way to the bank. Audiences, who are the real Gods of the box office and decide a film's fate, have smiled upon their effort!
Their film has crossed the Rs 60 crore mark in its second week of its run. On Thursday box office collections stood at Rs 55.35 crores, while the film managed to rake in around Rs 10 crores overseas, taking the total earnings to Rs 65.35 crores – not bad at all for a film made on a budget of Rs 20 crores. Now, however, the film faces some tough competition from productions like Aiyyaa and Bhoot Returns, which released on Friday.
The film managed to hold its own against Sridevi's powerful comeback, English Vinglish. And although OMG! did take a beating overseas against English Vinglish, Kumar and Rawal need not fret, as Rs 40 crores in profit is not at all a bad take! However, the box office returns are not expected to cross Rs 70 crore, and the Rs 100 crore dream will just remain that…a dream. But given the subject matter of the film – and the fact that it was banned in countries like the UAE – it's a commendable effort and a great run for the producer-actor duo!