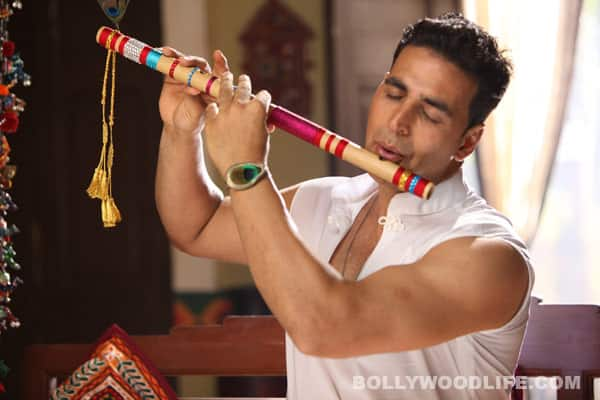 The myth buster starring Akshay Kumar and Paresh Rawal started slow at the box office, but recovered over the weekend
It seems God is finally being kind to the Akshay Kumar–Paresh Rawal-produced film OMG! Oh My God. Although the movie was praised by critics for its strong story and the gutsy way it was told, it started very slow at the box office.
The opening day's collections for OMG! stood at Rs 4 crore, which was lower than expected for a film starring the hit comedy duo of Akshay Kumar and Paresh Rawal. However, the collections did pick up with word-of-mouth publicity over the weekend, and despite competition from the televised India-Pakistan match on Sunday, the film managed to touch a total of Rs 16.5 crores – a decent opening total.
Places like Gujarat saw the highest occupancy for the film, considering it was the remake of a Gujarati play and also because Paresh Rawal is quite popular in the state. Mumbai saw collections totalling Rs 1.5 crore, while Delhi and UP saw below par collections of Rs 80 lakh. Now it seems it is more word-of-mouth publicity and the upcoming Gandhi Jayanti holiday that could help OMG! cross the Rs 20 crore mark.