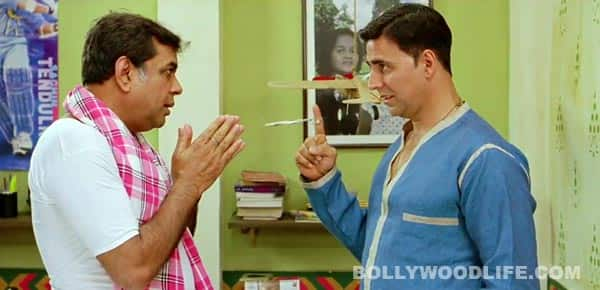 Watch the song to see how the veteran actor is on a conning spree
From what we have seen of director Umesh Shukla's take on man vs God, we must say that it looks interesting. For a change Akshay Kumar seems to have underplayed the part of Lord Krishna. Of course it is always a pleasure to see Paresh Rawal act, and this time he is playing the protagonist in Oh My God. In this fun song we see the veteran actor conning people in the name of God. He is playing the role of a man selling pictures and idols of Hindu deities, despite being an atheist.
Watch the catchy Hari bol song, composed by Himesh Reshammiya, and you will know why OMG has the potential of being an entertaining outing at the cinemas. Wethinks because of the sensitive subject that the film tackles, it might create its share of controversies. But it is a satire and we do hope that people take it in the right spirit! Let us know what you think about the song.