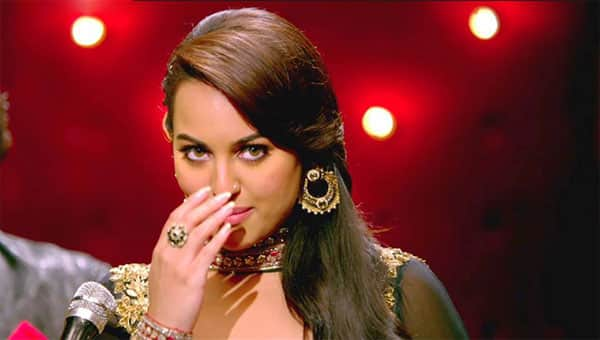 Jr Shotgun is all set to play a heroine in her next and will be seen in a shayaraana andaaz
One look at the latest trailer of the Sonakshi Sinha, Akshay Kumar and Imran Khan-starrer Once Upon A Time In Mumbai Dobaara (OUTIMD) and you get more than a sneak peak of what to expect. This is no ordinary gangster film; this film is loaded with drama and romance. While we have seen Sonakshi play the small town girl in Dabangg, here Sona's role is of a small town girl with big Bollywood dreams and how she becomes the bone of contention between two men madly in love with her.
The Dabangg girl manages to give a new voice to Ajay Devgn's dialogue from the prequel 'Dua me yaad rakhna'. Every word mouthed by Rowdy's love interest in this film might resonate after the film's release just like 'Thappad se dar nahi lagta hai saab pyar se lagtaa hai' that stayed with Sonakshi after her debut. Guess the Shotgun girl will soon have her own list of iconic dialogues post this film's release.
The film's dialogues are tailor-made for a gangster saga. And Sonakshi Sinha certainly makes an impact not just with her easy presence but also with her powerful dialogue delivery.