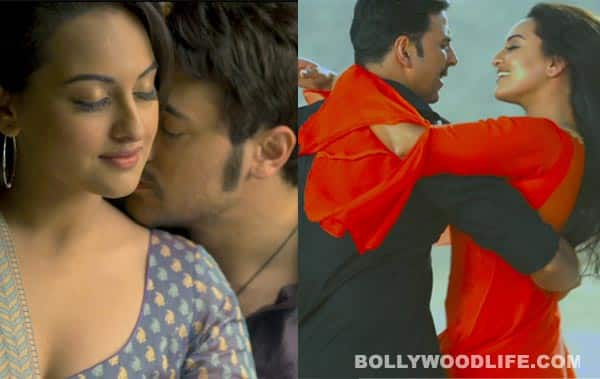 Sung by Javed Ali and Sahir Ali Bagga, Chugliyaan is a typical sweet and soft Bollywood number
While Akshay Kumar, the gangster is reveling in Sonakshi Sinha's attention – who plays an actor in the film, Imran Khan is trying too hard to find the perfect moment to confess his love to the pretty babe in Chugliyaan from Once Upon a Time in Mumbaai Dobara.
Immu looks like a hopeless high-school lover in the film. Unfortunately nothing is sinister or gangster-ish about him. Akki, on the other hand, looks like the veritable bad guy. While the two dudes fall into an occasional reverie, thinking about the lady of their dreams, we enjoy Javed and Sahir's soothing voice. The track may not be the best in the genre of romance, but it's pleasant enough to uplift your mood.