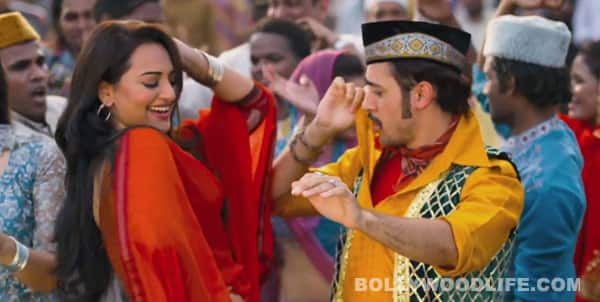 The latest song from the movie seems like a rather neat rehash of the older version
When old songs are recreated, we get a tad apprehensive, especially if they happen to be classics. You just can't be too sure what the composers will do when they add some (usually) electronic tadka! So when we heard that producer Ekta Kapoor planned to recreate the 70s cult hit song Tayyab Ali for Once Upon A Time in Mumbaai Dobara, we hoped the producer would do a good job.
But after seeing the video, we're happy to say that not only has Ekta met our expectations, but she has also made the video for the song look like so much fun! In this one you can see an ecstatic Imran dressed like a qawwali singer, taking potshots at the hapless baddie called Tayyab Ali. And while Imran is busy playing prankster, Sonakshi is clearly amused by his efforts and joins him in his madcap antics.
Check out the video and tell us how cool you think it is!