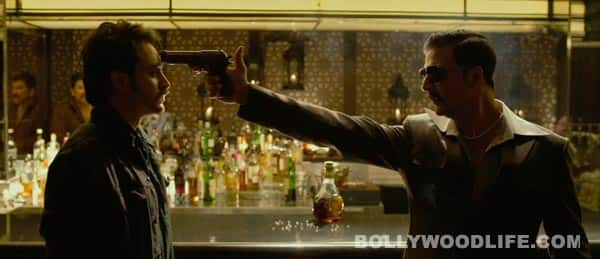 In other words, he spells out why he did not play Imran Khan's role!
Once Upon A Time In Mumbaai Dobara is obviously a war between the hero aka Imran Khan and the villain aka Akshay Kumar, over a pretty girl aka Sonakshi Sinha. After making this clear in the first trailer itself, the makers create a new three-minute plus trailer just to make the same point all over again. And just in case we did not know what a hero and a villain really imply, Akshay explains it to us with the help of an unexciting, slow and deliberate narration. Along the way he quite unwittingly also reveals why he did not do Imran's role!
So what do we look forward to in this movie then? Not to be negative, but we just hope that there is some shocking twist in the tale that washes away all the impressions created by this sneak peek. Take a look at this new trailer and tell us what you think of it.
[jwplayer mediaid="242315″]