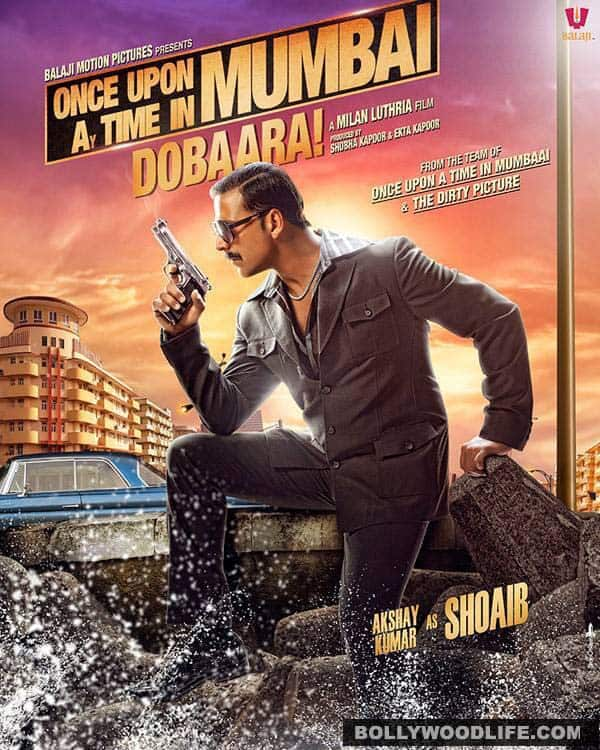 Cineswami thinks Satyagraha and Madras Cafe were better films to release on Independence Day
"Long years ago we made a tryst with destiny, and now the time comes when we shall redeem our pledge, not wholly or in full measure, but very substantially. At the stroke of the midnight hour, when the world sleeps, India will awake to life and freedom. A moment comes, which comes but rarely in history, when we step out from the old to the new, when an age ends, and when the soul of a nation, long suppressed, finds utterance."
It is now 66 years since Jawaharlal Nehru made that stirring speech. A lot has changed since Panditji's speech. India has abandoned socialism in favour of capitalism; the rich are getting richer and the poor are getting poorer; the economy, after a period of roaring, is now faltering with the rupee getting weaker against the dollar and the pound; and worst of all, it is no longer safe for a woman to go out at night in the nation's capital.
It is then entirely appropriate that the major Bollywood Independence Day release, Once Upon Ay Time In Mumbai Dobaara!, is a gangster film that celebrates criminals. It will definitely give audiences in thrall to Chennai Express a choice of programming. They can also watch Thalaivaa, the Vijay starrer that also celebrates criminals. 66 years after Independence, we are sadly still a nation where a 20-year-old construction worker, unable to watch Thalaivaa because of barriers to release in his native Tamil Nadu, treks across the border to Kerala to watch the film there, can't get tickets, returns home and hangs himself.
Perhaps a more appropriate Independence Day release would have been Satyagraha where a bunch of highly paid actors rail against the political system. Then again, given that it is a Prakash Jha film, perhaps not. Another politically sensitive Independence Day release could have been Madras Café, but that would have meant going head to head with Akshay Kumar and no filmmaker wants to take that risk, so the film will release on August 23. That date also sees the release of another film that could have been appropriate for Independence Day – The Light: Swami Vivekananda.
Truth to be told, wishing for appropriate or patriotic films in the Independence Day frame is just that – wishful thinking – these days. Today, August 15 is just another holiday, just another marquee day in which to release a major film. Gone are the days when a patriotic film like, say, Subhash Ghai's Karma, was released to coincide with the national holiday and patriotic audiences would cheer from the stalls when Dr Dang met his deserved comeuppance. Even as recently as 2007 Shimit Amin's fiercely patriotic Chak De! India was an Independence Day release.
Looking ahead to 2014, the only Bollywood release announced for Independence Day is debutant Akshay Roy's as yet untitled film starring Emraan Hashmi and Kareena Kapoor. It is billed as a 'romantic drama'. Guess serial kissing is also a way of commemorating our freedom….