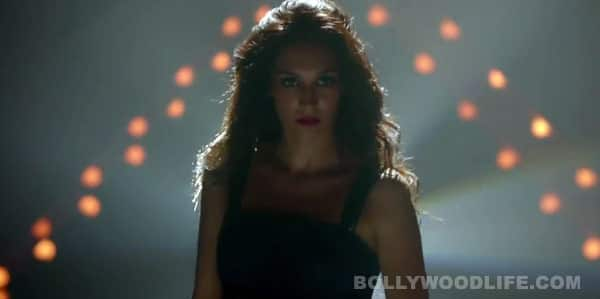 The new song from One by Two is out and we must say, we like it!
When Bollywood needs a bindaas number, Anushka Manchanda knows exactly how to deliver it. Kaboom from One by Two is sung by the bold, young and vibrant Anushka and the movie's female lead Preeti Desai keeps up the spirit in the video. The music is peppy and the lyrics are rebellious and Preeti walking down the lanes of Mumbai looks quite a rebellion. When the video starts off, for a moment you might think that it's an advertisement playing before the actual video begins. And then its strikes you that this is the song! Different, but not bad!
One look at the video and Mumbaikars can start identifying the backdrop and then associate themselves with the song too. We get to see Preeti cat-walking down the streets of Mumbai while the vehicles on the street seem to be going in the reverse order. And then we get to see the model-turned-actor threatening the zamaana through the song. There isn't much of dance that we can see in this song and those who are looking forward to see Preeti's chemistry with the film's male lead, Abhay Deol, her real life boyfriend will be disappointed 'coz we barely get to see the duo in the same screen. But as Preeti shows off some dance moves, we love her attitude! The song has a fresh feel and there's something about it which will certainly appeal to youngsters.
So BollywoodLifers, hear, watch and tell us what you think about Kaboom from One by Two!