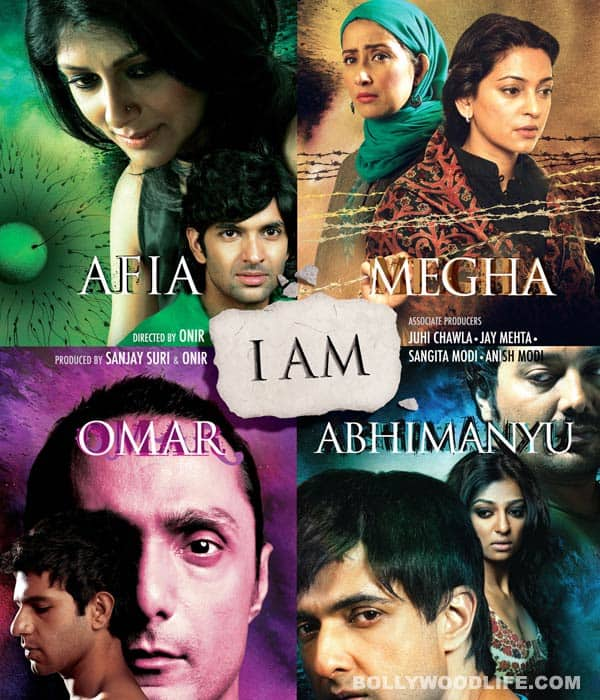 The controversial film cannot be telecast on Doordarshan, as it does not have a U-certificate from the censor board
Filmmaker Onir is upset with the censor board for not giving his National Award-winning-film I AM a U-certificate, without which it cannot be telecast on Doordarshan. This is in spite of his making the cuts demanded and he says he would like to challenge the decision. "Yes, I will. For me, its important that viewers get to see the film that won a National Award," said Onir.
I AM is based on four true stories dealing with sperm donation, gay rights, Kashmiri Pandits and child sex abuse. The 43-year-old has also ridiculed Doordarshan's demand of an U-certificate, saying that a show like Aamir Khan's Satyamev Jayate, which discussed issues like child sex abuse and alcoholism gets a prime time slot but I AM has to fight for getting telecast.
"Satyamev Jayate also deals with serious social issues, but it has got prime time slot. It is a good thing that serious shows like Satyamev Jayate are being shown at prime time but at the same time Doordarshan cannot show I AM. And I cannot even apply for it. I have already cut out seven minutes of the film and abuses. How can you deny that? I find it very strange because for other satellite rights, you require an U/A certificate, which I have. For Doordarshan, you need an U-certificate, which is ridiculous. I think we are so stuck up with our beliefs that we forget that rules are made for us and we are not made for the rules."
Onir also expressed his sadness over censor's decision through his tweet. He wrote: "I am dismayed at the double standards of the censor board. While its ok to show 'Satyame Jayte' on DD prime time. 'I AM' is refused." "Today, I feel a little defeated – thank you censor board!!!" he further wrote.
Released in 2011, Onir raised funds for I AM through crowdsourcing, a unique concept. As many as 400 people around the world funded the film.