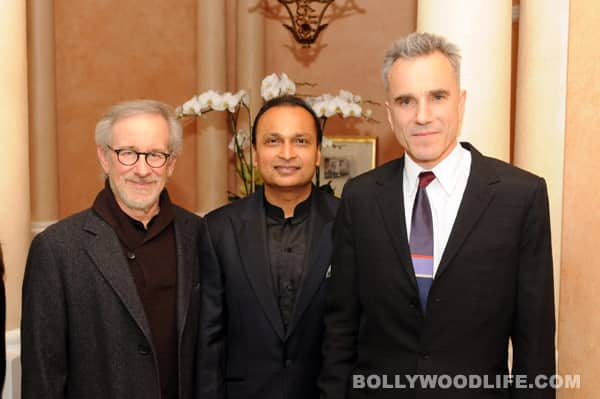 The millionaire businessman and his wife Tina threw a lavish bash before the Academy Awards
Anil Ambani's gamble to invest in Hollywood movies seems to have finally paid off this year. Lincoln, nominated for 12 categories at the Oscars, has won two awards including Daniel Day-Lewis for the Best Actor.
And to celebrate the movie's success, the businessman and his wife Tina Ambani threw a pre-Oscar bash and invited the cast of Lincoln including director Steven Spielberg and Oscar winner Daniel Day-Lewis to party with them. This is the second time that Ambani's Reliance MediaWorks has collaborated with Spielberg and the toast of the evening was raised by Anil to Daniel Day-Lewis who then went on complete a hat-trick!
We congratulate the efforts of Anil and his team and we wish them many more such success in Hollywood in the years to come.