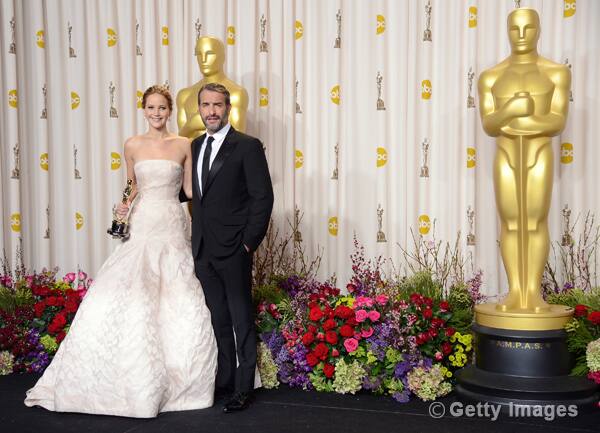 skip advertisement
Check out if your favourites took home any honours at the 85th Academy Awards
Okay folks, the much awaited results of the 85th Academy Awards are in, and to our delight, they are as close to being perfect as possible, albeit with a few complaints here and there. Yet, with the Oscar Awards turning out to be one of the most heated and fierce contests seen this year, and with all the talk of lobbying for awards, the final results seemed rather fair. And though any Indian film personalities didn't manage to bag the prestigious awards, check out and see if your own favourites were listed among the illustrious winners at the 85th Academy Awards this year!
Best Picture Winner: Argo directed by Ben Affleck
Best Actor in a Leading Role Winner: Daniel Day-Lewis (Lincoln)
Best Actor in a Leading Role Female Winner: Jennifer Lawrence (Silver Linings Playbook)
Best Director Winner: Ang Lee (Life of Pi)
Best Actor in a Supporting Role Winner: Christoph Waltz  (Django Unchained)
Best Actor in a Supporting Role Female Winner: Anne Hathaway (Les Miserables)
Best Animated Feature Winner: Brave (Pixar Animation Studios)
Best Cinematography Winner: Claudio Miranda (Life of Pi)
Best Costume Design Winner: Jacqueline Durran (Anna Karenina)
Best Documentary Feature Winner: Malik Bendjelloul and Simon Chinn (Searching for Sugar Man)
Best Documentary Short Winner: Sean Fine and Andrea Nix Fine (Inocente)
Best Film Editing Winner: William Goldenberg (Argo)
Best Foreign Language Film Winner: Amour (Austria)
Best Music Original Score Winner:  Mychael Danna  (Life of Pi)
Best Original Song Winner: Skyfall from Skyfall (Music and Lyric by Adele Adkins and Paul Epworth)
Best Production Design Winner: Lincoln – Rick Carter (Production Design); Jim Erickson (Set Decoration)
Best Animated Short Film Winner: Paperman
Best Live Action Short Film Winner: Curfew.
Photos: Getty Images