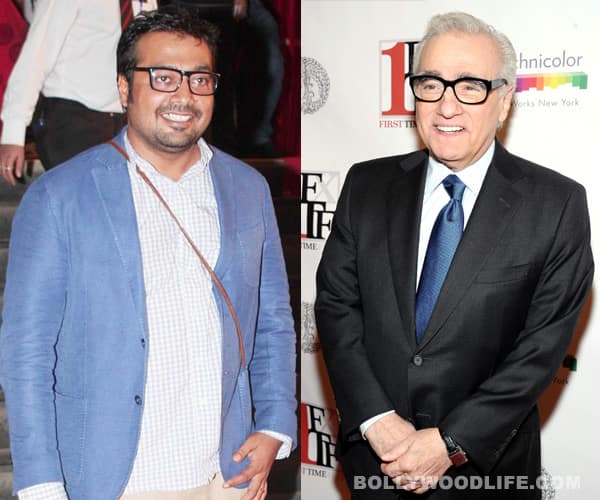 The filmmaker gets a chance of a lifetime to visit his idol on the sets of his latest film The Wolf of Wall Street
It's a very special day when someone whom you idolise writes to you, appreciates your work and even invites you to hang out with them. It's definitely a high, and director Anurag Kashyap is someone who witnessed something similar recently. The filmmaker got a letter from the Oscar-winning director Martin Scorsese, who praised Anurag's work in Gangs of Wasseypur and Dev.D. Not only that, Scorsese even invited him to visit the sets of his latest movie that is being filmed in New York – the Leonardo DiCaprio starrer The Wolf of Wall Street.
Kashyap, who has been a longtime fan of the filmmaker  shared with BollywoodLife an account of how he came to meet his movie idol. "Somebody I know, this French lady called Melita, told me that Mr Scorsese wanted to see your films and could you deliver them to him. So I had Guneet Monga go all the way to New York to deliver them to his house. And out of the blue we got a letter one day. We were very happy," said a beaming Kashyap. "He also invited me on the sets of The Wolf of Wall Street, but I was too busy and tied up. But I am sure it will happen someday. In fact, I am sure it will happen before this year ends!" said the director who is busy working on his film Ugly. Well Anurag, we too hope that your dream of meeting Martin Scorsese comes true at the earliest!