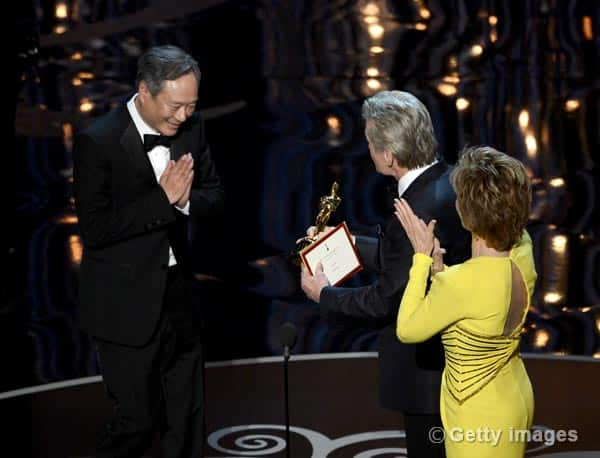 The director also said 'namaste' when he went on stage to receive the award
Director Ang Lee's Life of Pi based on Yann Martel's Booker Prize-winning novel received four Oscars at the 85th Academy Awards held at Dolby Theatre, Hollywood, California on February 24. Ang Lee, who won the Best Director trophy, paid a tribute to the lead actor of his film Suraj Sharma. He also thanked the Indian crew in an emotional speech.
"Thank you, movie god…I need to share this with everybody who worked with me on Life of Pi…I would like to thank every one of you in the cast, especially Suraj Sharma who is a miracle. I really want to thank you for believing in the story and sharing this incredible journey with me," said the 58-year-old Taiwanese director. It's also the first time a director has won for helming a 3D movie.
The two-time Oscar winner ended his speech with a 'namaste' which got him a thunderous applause and a standing ovation from the audience!
Life of Pi won four Oscars, including Best Cinematography, Best Visual Effects and Best Original Score – the highest this year.