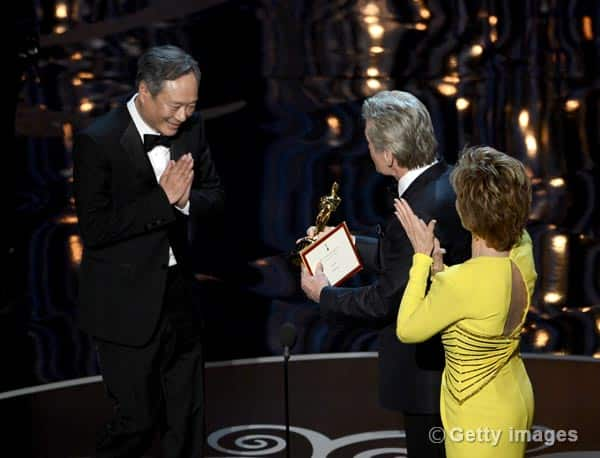 skip advertisement
Ben Affleck's film Argo won Best Picture. Read on for the winners' list of the 85th Academy Awards
Ang Lee's Life of Pi starring Irrfan Khan and Suraj Sharma has won three trophies so far at Oscars 2013 – Ang Lee for Best Director, Claudio Miranda for Best Cinematography, Bill Westenhofer, Guillaume Rocheron, Erik-Jan De Boer and Donald R Elliott for Best Visual Effects and Mychael Danna for Best Original Score.
Bombay Jayashri lost out in the Best Original Song category for Life of Pi as Adele picked up the trophy for Skyfall.
Steven Spielberg's Lincoln has bagged maximum nominations – 12, while Life of Pi has the second highest number of nominations – 11.
Here are the other Oscar Award winners so far:
Best Film: Argo
Best Writing – Adapted Screenplay – Chris Terrio for Argo
Best Production Design – Rick Carter (Production Design) and Jim Erickson (Set Decoration) for Lincoln
Best Film Editing – William Goldenberg for Argo
Best Actress in a Supporting Role – Anne Hathaway for Les Miserables
Best Sound Editing – A tie between Paul NJ Ottosson for Zero Dark Thirty and Per Hallberg and Karen Baker Landers for Skyfall
Best Sound Mixing – Andy Nelson, Mark Paterson and Simon Hayes for Les Misérables
Best Foreign Language Film – Amour (Austria)
Best Documentary – Feature – Searching for Sugar Man
Best Documentary – Short Subject – Inocente
Best Short Film – Live Action – Shawn Christensen for Curfew
Best Make-Up and Hair Styling – Lisa Westcott and Julie Dartnell for Les Misérables
Best Costume Design – Jacqueline Durran for Anna Karenina
Best Animated Feature Film – Brave (directed by Mark Andrews and Brenda Chapman)
Best Supporting Actor – Christoph Waltz for Django Unchained.
Congratulations to all the winners of the Oscar this year!