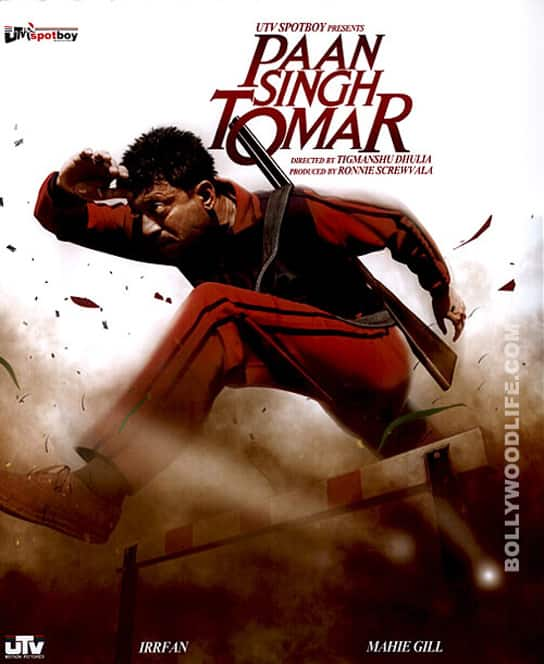 In an attempt to raise eyeballs with advertising gimmicks, the makers of the film endangered many lives
With film promotions and marketing gimmicks gaining more importance than the film making process itself, many filmmakers are resorting to whacky PR drives. To promote their upcoming film Paan Singh Tomar, production house UTV Motion Pictures risked losing Rs 3.5 lakh in cash and put many people's life in jeopardy. They hung the huge sum of money on a prominent hoarding in Juhu, Mumbai.
Apparently, Irfan Khan will be seen as a burglar in the film, so the makers thought it would be an 'out-of-the-box-idea' to hang the cash symbolising Paan Singh's loot. Seeing a bag full of money hanging on the billboard some people started climbing it to lay their hands on the lucrative amount. This could have caused some serious accidents. Though the people from the production house maintain that security measures were in place to avoid any possible mishap, after witnessing some adventure freaks attempting to climb the hoarding to grab the hoisted money, the cash was taken down. Guess, outrageous publicity stunts don't always work, do they?