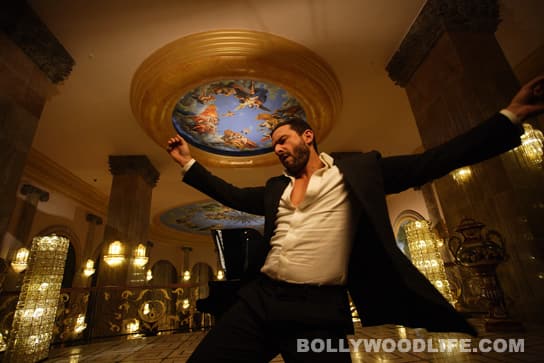 Pakistan has stopped the release of the thriller because of the references to the Pakistani spy agency, the ISI
Recently, Saif Ali Khan and Kareena Kapoor promoted their upcoming spy thriller Agent Vinod during the India-Pakistan match during the ongoing Asia Cup. Saif went as far as to say that, for a change, his film will show India and Pakistan on the same side since Kareena plays a Pakistani spy who helps him with an international mission. He also said that there is no jingoism or Pakistan bashing as shown in some of the Bollywood films. But that failed to have impressed the Pakistan Film Censor Board. The members of the board feels that the references to the Pakistan's spy agency, the ISI are inappropriate and that the storyline could hurt the sentiments of the Pakistani people. The censor board has therefore gone ahead and banned the film in Pakistan.
Saif's ambitious thriller directed by Sriram Raghavan has been embroiled in several controversies. After Saif's fist fight and the legal notice against the makers and Pritam Chakraborty for the copyright issue of the song Pyar Ki Pungi, the film is now facing a ban by the neighbouring country. We don't think Saif should be unhappy with how things have unfolded since these very controversies have boosted the promotion of the film and increased the curiosity levels!