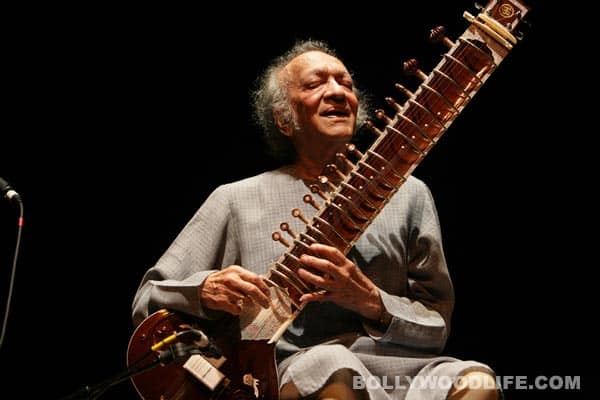 The Bharat Ratna and Grammy Award-winning sitar maestro breathed his last in San Diego yesterday evening
Sitar maestro Pandit Ravi Shankar, who was born on April 7, 1920 in Varanasi, passed away at the age of 92. The Ravi Shankar Foundation issued a statement saying, "He suffered from upper-respiratory and heart issues over the past year and underwent heart-valve replacement surgery last Thursday. Though the surgery was successful, recovery proved too difficult for the 92-year-old musician." Pandit ji breathed his last at 4pm on Tuesday evening in San Diego.
Just before the surgery, Pandit Ravi Shankar's wife Sukanya ji had contacted Amitabh Bachchan saying her husband wished to speak to him. Big B wrote about the conversation on his blog, "This has been a most unusual occurrence. We all know Pt Ravi Shankar…but I must admit that even though we have met on a few occasions, his association with my father, our association with his elder brother the great dance exponent Uday Shankar, my own association with his son and daughter in law, and with Uday Shankar ji's actress daughter … this has been the first time ever, when such a request was made to me."
Awarded the Bharat Ratna in 1999, Pandit Ravi Shankar was well-known for popularising Indian classical music in the West. He was also referred to as the most known contemporary Indian musician on the global platform.
Panditji is survived by his wife Sukanya, and daughters, sitar player Anoushka Shankar and singer Norah Jones, three grandchildren and four great-grand children.
BollywoodLife prays that his soul rests in peace.