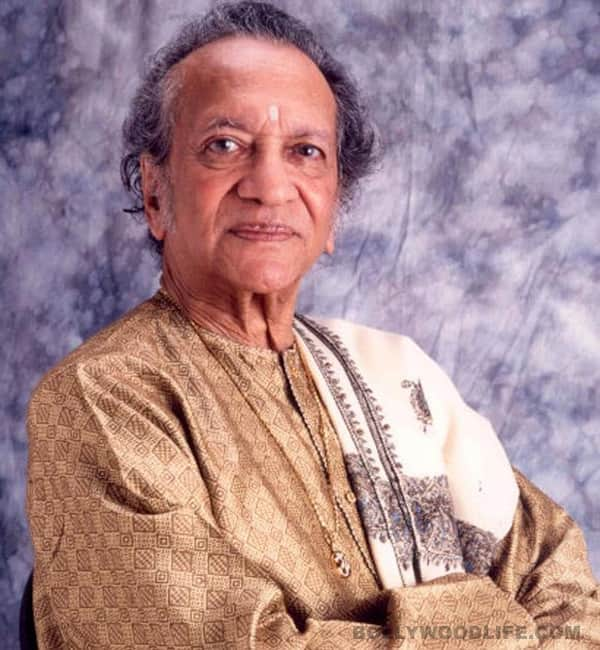 The sitar maestro, who passed away on December 11, has also been nominated for Best World Music Album, an honour for which his daughter Anoushka Shankar will compete with him at the 55th Grammy Awards
Indian music legend Pandit Ravi Shankar has been named a Lifetime Achievement Grammy Award recipient, a day after his death at 92 in a US hospital.
The sitar maestro will be honoured along with six other artists at an invitation-only ceremony in Los Angeles February 9, just one day before the 55th annual Grammy Awards are to be telecast live from the Staples Centre in Los Angeles.
Shankar was last week was named as one of the Grammy nominees for Best World Music Album. It is a category in which his daughter, sitar virtuoso Anoushka, 31, is also nominated, marking what appears to be the first time that a father and daughter's albums will be competing for the same honour at the Grammys.
In addition to Shankar, two other artistes will receive the Grammy Lifetime Achievement Award posthumously. They are: classical piano giant Glenn Gould, who died in 1982; and blues pioneer Lightnin' Hopkins, who died the same year and at least indirectly helped lay the foundation for rock 'n' roll.
The other Grammy Lifetime Achievement Award honourees are singer Patti Page, 85, iconic singer-songwriter Carole King, 70; jazz bandleader and bass great Charlie Haden, 75, and the seminal soul vocal group The Temptations, whose sole surviving original member, Otis Williams, is 71.
"Each year, The Academy has the distinct privilege of honouring those who have greatly contributed to our industry and cultural heritage, and this year we have a gifted and brilliant group of honourees," said Neil Portnow, President & CEO of The Recording Academy, under whose auspices the Grammys are presented. "Their exceptional accomplishments, contributions and artistry will continue to influence and inspire generations to come."
Grammy Trustees Awards will be presented to Chess Records' co-founder Phil Chess, 91, and to composers Marilyn and Alan Bergman. Technical Grammy Awards will go to Ikutaro Kakehashi, Dave Smith and Royer Labs.