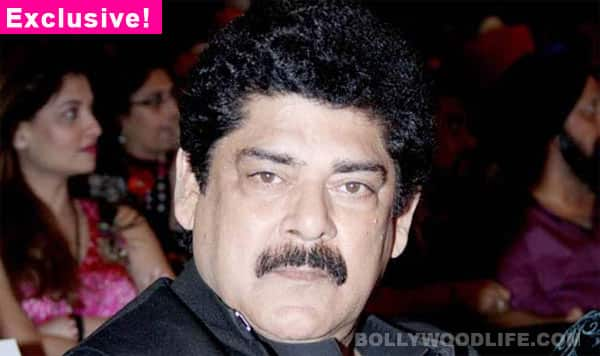 Talking from the sets of his first Hindi directorial film Mahabharat's Karna tells us about how he decided to make this unique film and why he preferred other actors over his son
Even today, Pankaj Dheer is remembered as Karna in the first Mahabharat series to be aired on television. He has been in the industry for quite some time and has been always itching to work behind the camera. He is making his Hindi directorial debut with My Father Godfather produced by Essel Vision. The film stars Sharad Malhotra and Kratika Sengar in lead roles along with many famous television artists. Bollywood biggies like Johnny Lever and Aditya Pancholi will be also seen playing pivotal roles in the film. We caught up with Pankaj on the sets during the shoots and he spoke to us about all that went behind the making of this unique film.
How did you get the germ of the idea for making this film?
I have been writing since a very long time. One day, a couple of years back, I was walking in Oshiwara nearby a famous restaurant called Shreeji. There I saw a lot of strugglers who had come to give auditions. The buildings behind the restaurant had many photo studios, which also worked as audition centers for various film castings. I saw these strugglers and thought that there are so many people who come to Mumbai everyday to get into films and only a few of them succeed. I decided to write a story on them. That is exactly how the idea for the film generated.
Why did you choose Sharad Malhotra for the male lead instead of your son Nikitin Dheer, who is pretty famous in the Hindi film industry?
For the male lead, I required someone with very chocolate boy looks and not someone who was hugely built and muscular. Nikitin is shaping his career really well. And he is doing so on his own. I told him initially that I am not a very rich man and I would not be able to launch him and make a movie for him. He understood the fact and has found his own ground in the industry. I am happy that stars like Shahrukh Khan, Salman Khan and Hrithik Roshan have their faith in my son's talent and therefore have worked with him. As far as this movie goes, Nikitin had his own physical limitations and thus I preferred to take Sharad. I did not want to compromise on the character and try to fit my son into it.
BollywoodLifers, you can catch the entire candid chat with the Sr Dheer below. He told us as to why the making of this film has been so secretive and why no one in the cast is willing to talk about the film's story. He also informed as to whom he considers his godfather in the film industry and whether having a godfather in the film industry is necessary to survive or not. So go ahead peeps watch this entire tête-à-tête with Pankaj Dheer and let us know your thoughts.
Also read: Why did Pankaj Dheer hit the chief assistant director of his first film?