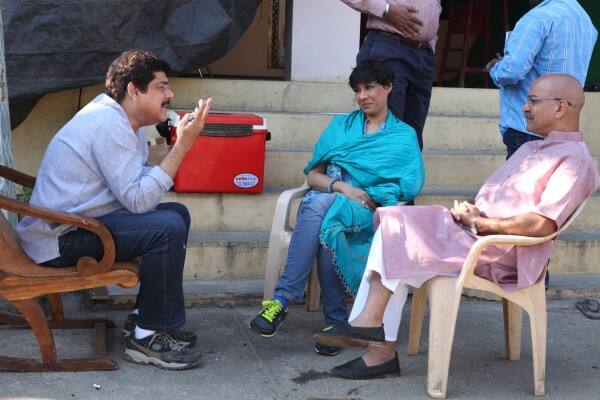 skip advertisement
The film would be a simple story with a very unique presentation. Read on to know what…
Pankaj Dheer, remembered for playing the character of Karna, has decided to go behind the camera. He is making a film called My Father Godfather. The film is backed by Essel Vision. When quizzed about the film, Dheer had informed that it may be a small budget film high on content. Dheer said, "This would be a simple story which would be unique in its approach and presentation. Now we got some pictures from the shoot and we can surely tell this is going to be a great watch. On top of it the uniqueness of the movie comes from the fact that it would be released on the digital platform. It would help the film to get the whole wide net space and would not restrict its viewership to only theatres and TV.
Popular TV artists have been roped in to play important characters. Sharad Malhotra and Kratika Sengar are going to play the lead couple. The movie seems to be a full on entertainment film. The pictures show the director explaining shots to the actors. Also we can see a normal house set up with some shots of the dining table where the ladies are seen chatting, drinking and playing cards. A robbery is shown in progress and thereafter the lady police officer comes by to inspect the situation.
By the looks of it, this seems to be a superb flick which would be definitely loved by all age groups. We wish Pankaj all the best for such a unique venture. We would also keep you abuzz with more shots from during the shoot. Keep a check on this space.