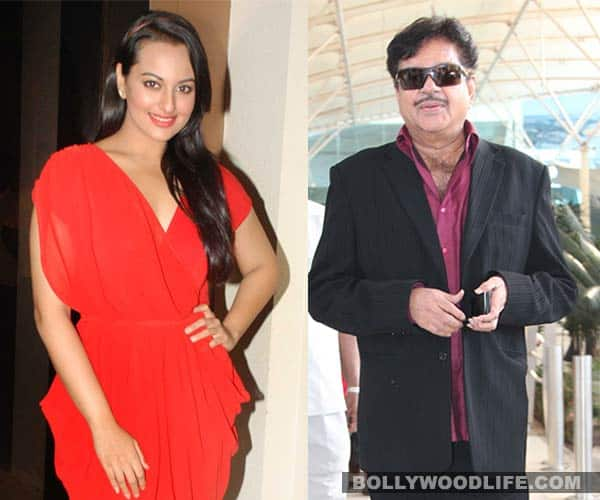 The veteran actor wants his daughter back home before 1 am and says 'Khamosh' to all arguments against that deadline
Sonakshi Sinha is under house arrest! The Dabangg girl must come back home before 1 in the morning – now that's a new and unalterable rule set by her actor father Shatrughan Sinha.
The protective papa does understand that given Sona's newfound celebrity status and her work commitments, his beti needs to attend shoots, various promotional events and parties at odd hours. Sonakshi's dearest daddy also believes that his daughter can do all that and enjoy herself, but the 26-year-old actor must return home before 1 am.
Now Sona is finding it difficult to stick to that fairly harsh deadline. The babe is busy working on many exciting projects and has to step out of the house whenever her director or the cast of her films requires her.
What surprises us more is the fact that as long as Sona is here in Mumbai, her father can keep a close watch on her, but is he going to be as diligently vigilant when Sona goes for outdoor shoots, especially at some distant location abroad? Will senior Sinha then follow his star daughter everywhere, just to shout khamoshhh..just in case Sona returns late after her gruelling shooting schedule?
We certainly love to see…or hear…that one!