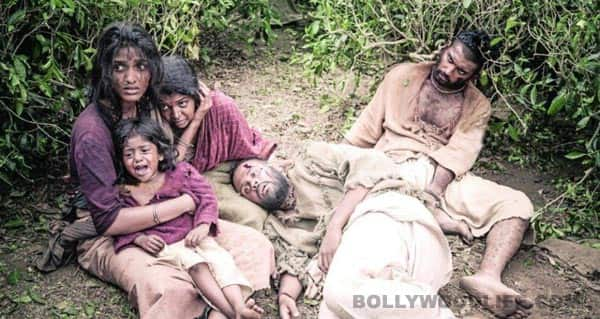 skip advertisement
For those who find serious films their cup of tea, this is outstanding cinema from director Bala
Bala is known for his unique style of filmmaking and he has been at the helm of the new wave directors for some time now. From his Sethu days he has come to be known as a man with a remarkable ability to portray reality on screen, even if that reality is harsh at times. Though there are those who criticise his way of filmmaking, he has a legion of admirers, including Bollywood director Anurag Kashyap, who feel he makes movies for the sheer love of it and with the least concern for commercial success.
After burning his finger trying his hand at a 'so-called' commercial venture in Avan Ivan, Bala is back to serious stuff, and brings the best out of rookie Atharva, son of late actor Murali, who is looking to make an imprint in cinema. Vedhika and Dhansika, both up-and-coming actors, too have capitalised on the opportunity to showcase their histrionic skills.
The story is about how tea estate workers suffered at the hands of their masters in pre-Independence India. The film opens in Saloor village in the year 1939 and Ottu Porkki alias Rasa (Atharva) is a person who lives a simple life and is drawn towards Angamma (Vedhika).
As drought cripples the village, Rasa and the villagers decide leave the place in search of jobs in a tea plantation. It takes an arduous journey on foot for 47 days to reach the estate. Things aren't exactly rosy for workers there, as the owners treat them with terrible cruelty and force them to work as bonded labourers.
On the plantation is Maragadham (Dhanshika), mother of two, who works there. The harsh working conditions ruin their health. Rasa tries to escape to meet Angamma, who is pregnant, but is trapped and tortured.
Atharva steals the show with an unexpectedly strong performance. It isn't the lover-boy role but a serious one and his hard work is evident on screen. Vedhika and Dhanshika get a chance to shine, which doesn't happen very often in Kollywood these days.
The music by GV Prakash Kumar matches the mood of the film.
If you are serious about serious stuff, Paradesi is your cup of tea, as Bala reigns over it in his inimitable style!
Rating:
out of 5
Reviewed by India Syndicate
* Poor
** Average
*** Good
**** Very good
***** Excellent