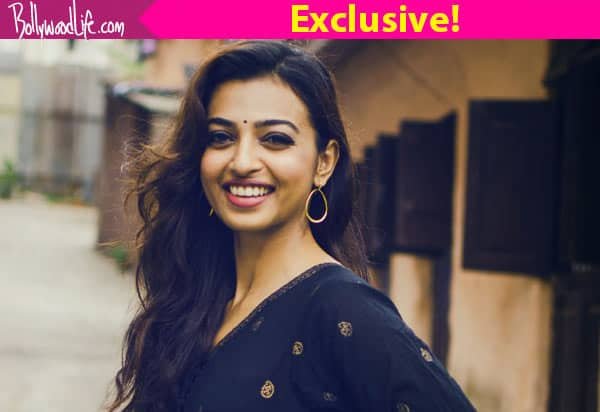 It's not everyday, one gets to work with the biggest superstar, Rajinikanth. Radhika Apte was one of the lucky few who got a chance to work with him. For all those who don't know. Radhika played Rajinikanth's wife in the one of the biggest movies of 2016, Kabali! In an EXCLUSIVE interview with Bollywoodlife, when Radhika was asked the reason for unconventional roles she mentioned that it was because they were relate-able, later when she was asked the reason for choosing Kabali, pat came her reply, "Oh Rajinikanth to begin with!" It was a conversation on the phone. And she was like "What? Really? Yes, yes I wanna do it" She then went on to meet Pa Ranjith – " Then of course I met him and I really liked him. I liked the story. and I liked my part." But the first thing knew that it was a Rajinikanth movie. So, the biggest superstar was all it took for Radhika Apte to be part of Kabali. Honestly, when you get a chance to work with an icon like Rajinikanth, who would say no? She didn't and it paid off and how! The pairing clicked with audience, and they didn't look out of place out of place. It was an innocent romance that the two portrayed on screen, and fans loved it!Also Read: Parched movie review: Radhika Apte and Surveen Chawla starrer should be called Sex And The Village instead!
Back in July, the Kabali frenzy had gripped the nation. It was one of the most awaited movies as we were going to see Rajinikanth on the big screen after a gap. Also, Pa Ranjith and Rajinikanth were collaborating for the first time. Everyone was excited. Fans witnessed some incredible promotional strategies like free tickets, a specially designed plane,  Kabali special restaurant menus. The movie also starred Dhansika apart from Rajinikanth and Radhika Apte. The movie hit theaters worldwide on July 22. The movie went on to reportedly collect about Rs 320 crore. The movie was released in Tamil, Telugu, Malay and Hindi!
And now Radhika Apte, is all set for her next release Parched. it's about four women trying to break away conventional traditions and live their own life. It's about the women standing up for themselves and and not letting anybody else decide the rules. It's all set to release on 23rd September! The movie also stars Surveen Chawla, Tannishtha Chatterjee, Adil Hussain, Radhika Apte and is directed by Leena Yadav.