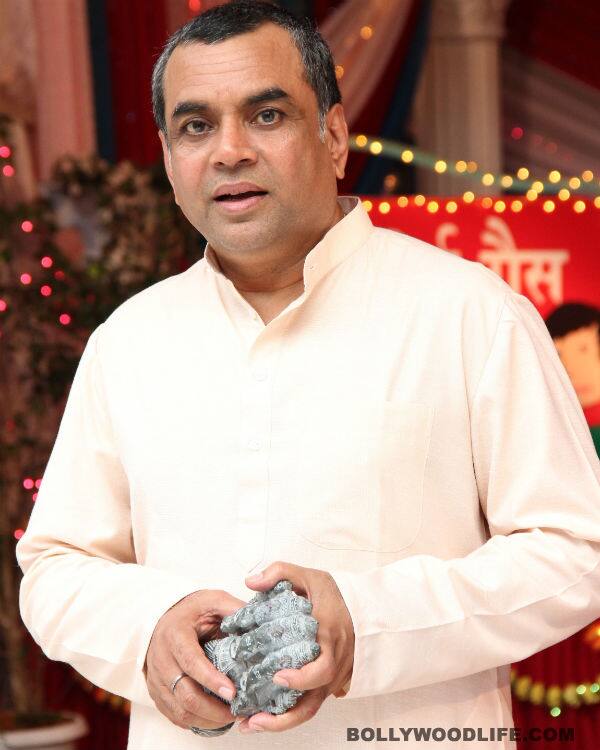 The versatile actor, who is gearing up for his upcoming release Table No 21  doesn't believe in door to door marketing
Paresh Rawal feels film stars have lost their charm owing to extensive marketing and promotions.
"If I call myself a star, then I don't need to go door to door and ask the audience to come and watch me in theatres. There is no need for that. Does Rajinikant do that? Does any Southern star do that? Only we do it," said Paresh. "We have blown this marketing gimmick way out of proportion as, if we don't do this, then we will die. Do aggressive marketing through TV and media. What is the need to go to Nagpur and wave your hands. People come because they like you. This is a very childish way of looking at marketing," he added.
Paresh has witnessed the film industry very closely in the last two decades of his career, he says now the stars in Bollywood want to play characters and don't want to sacrifice it for the sake of their stardom. "The star system will always be there, every film will need a star. Even if there is no star, you want to make somebody a star. Now fortunately, actors like Aamir Khan, Ranbir Kapoor, have started playing characters," said the 62-year-old. "Now all of them want to play character roles. They don't want to sacrifice the character for stardom and that is a very positive sign," he added.
Paresh recently turned producer with Akshay Kumar-starrer OMG! Oh My God, which not only won critical appreciation, but also raked in moolah at the box-office. But the actor says he doesn't associate himself with figures. "I don't associate myself with any kind of figures. Rs 100 crore, Rs 200 crore – they are just mere numbers. I feel the best film will stay with you. Few films will stay with me for ages like 3 Idiots, Kahaani, Vicky Donor, OMG! Oh My God," said the actor. "These are healthy cinema which will entertain you with a message. It is good entertainment. Films like Teesri Manzil, Johnny Mera Naam were also good entertainment," he added.
The actor, who has pulled off all his roles to the best of his ability, feels his best is yet to come. "I would still say my best is yet to come because there are new writers, new directors, and new ideas coming. The work culture has changed because of the multiplexes. Small budget films like Vicky Donor, Kahaani, OMG! Oh My God among others have got an audience who are ready to watch these kind of films. At this point of time, I would enjoy working more and I feel my best is yet to come," he added.