Anushka Sharma's next is her own production venture, Pari. The supernatural thriller is set for a March 2 release. When Anushka played a ghost in Phillauri we all loved her. But seems like she took it in a bad way because now she is out here to scare the bejeezus out of her fans with Pari.  The first teaser of the upcoming film dropped yesterday and has clocked in 10 million views already. Her avatar as a witch is spine-chilling to say the least. And we can't applaud her enough for taking this bold role up. A new still from the film has surfaced on social media which is asking the toughest question – 'What Haunts You?'. Well, Anushka the answer is simple. Going by how scary the teaser was, it is your Pari avatar that is haunting anyone these days.
Ironically, it is Anushka who is looking a little scared in the new still. She is holding a tap, while water flows out of it. We wonder what she is up to. Well, if we connect the dots, we can assume that water has some role to play in Pari. There are two scenes in Pari teaser that hint at that and now this still. ALSO READ: Pari teaser: 3 reasons why Anushka Sharma's outing as a witch is a brave move indeed
Check out this scene where Anushka is doing something weird with a bucket of water.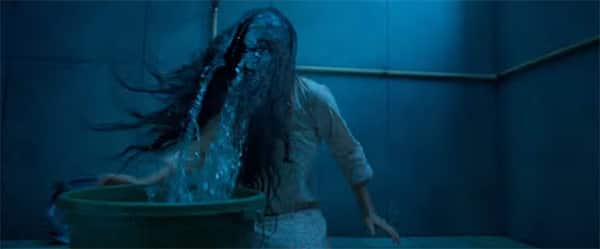 And here…Anushka's hair is all wet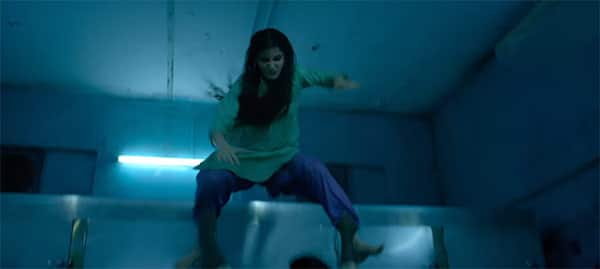 Not to forget the scene where a car starts to wobble on the road while its raining and Prosenjeet's scared face that follows it…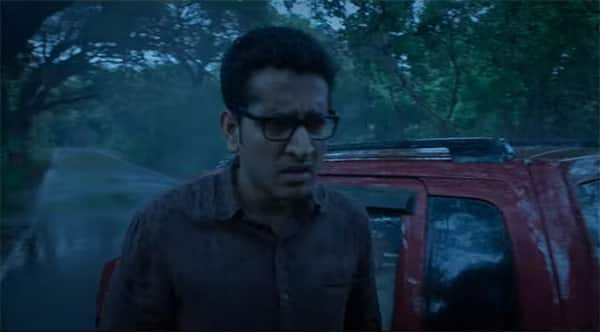 ALSO READ: 'We are shaken,' Twitterati is scared AF after watching the teaser of Anushka Sharma's Pari
Pari is Anushka Sharma's third film as a producer and she has proved with her banner, she wants to do different stuff. She doesn't want to be part of the regular but comes up with content that people can feel proud of. In a country which has loved horror with sleaze, Pari is a refreshing change. You might argue that it's too early to judge since it's just the teaser but from what we saw, we doubt any needless lovemaking scene will be ingested in it for cheap thrills.  What do you think about the teaser? Are you excited about the movie? Tell us in comments below.