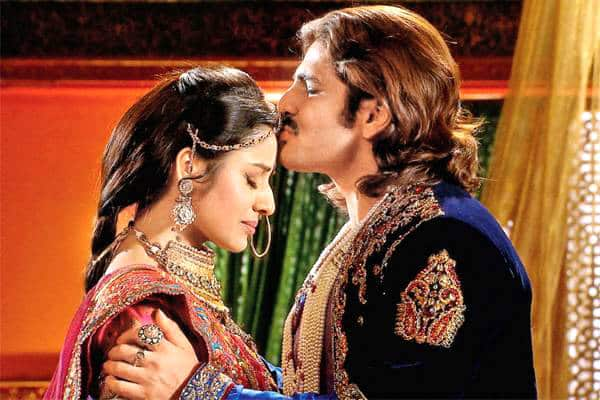 The love story is taking a U turn between the emperor and the queen
Jodha (Paridhi Sharma) and Akbar (Rajat Tokas) have realised their love for each other but not yet said anything. Their unconditional love is now being put to test and Maham Anga (Ashwini Kalsekar) is at the helm of things. She has led the emperor to believe that Jodha is having an affair with another man and is secretly meeting him post midnight.
Akbar desperately wants to confront Jodha, but Maham Anga's words blind him and he punishes his wife without knowing the whole truth. Akbar expels Jodha from the Mughal kingdom and asks her to go back home to Amer. She will leave the palace but will remain in the forest near the palace. When Akbar realises his grave mistake and rushes to apologise to his wife. He beg Jodha to forgive him for not trusting her. The two love birds unite and decide to consummate their marriage at last.
They confess their love for each other for the first time and decide that hence forth no one will ever be able to separate them. The makers plan to shoot a lip-lock scene between Jodha and Akbar, while the rest of the consummation scene will not be shown onscreen.
The lovers will finally unite in body and soul. We are eagerly waiting to see Jodha-Akbar come together, aren't you?