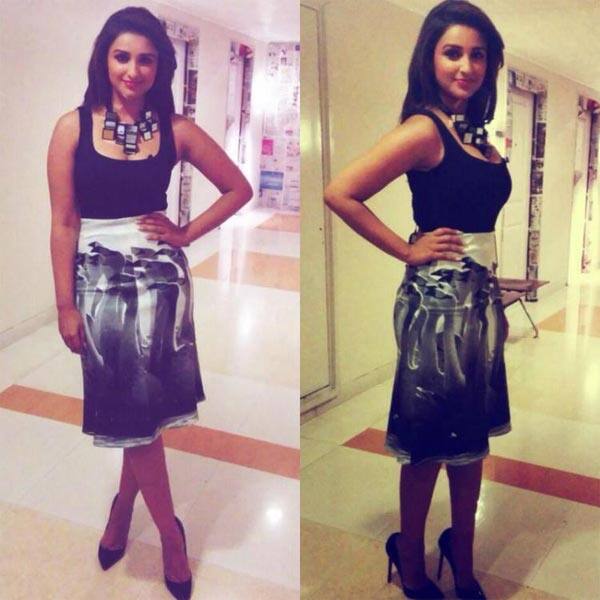 skip advertisement
Here's looking at the spunky star's drastic transformation from a fashion blunder to a fashion wonder!
Parineeti Chopra has always surprised us with the ease with which she carries herself on the big screen and off it. But, sadly-and ironically-the same couldn't be said about Ms Chopra's style statements, which have let her down repeatedly and embarrassed us-and BollywoodLife folks-to no end. (Don't believe us? Take a look at this disastrous picture gallery that's nothing short of a nightmare!)
But with this look Pari simply stunned us. Marking a dramatic change in her fashion sensibility, Pari was spotted just before her appearance on The Anupam Kher Show. The 25-year-old star looked both classy and chic in a Farah Sanjana creation. The black tank-top went well with the printed skirt. The Christian Louboutin pumps made the babe stand tall. The chunky neck-piece really stood out to make a statement. We would have liked Parineeti better with her hair tied in a pony though, instead of opting for an open hairdo.
Looks like Pari has been taking her style more seriously than ever before-at, least that's what her last few appearances prove. Tell us what do you think BL peeps?