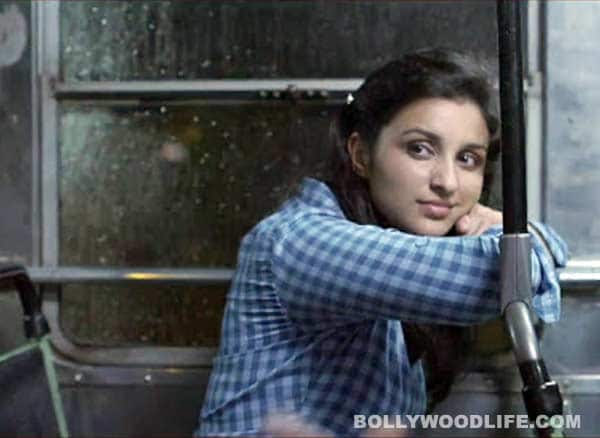 The actor says she has been working round-the-clock
Parineeti Chopra, who is three films old with her fourth Hasee Toh Phasee releasing later this month, is fast getting the reputation of being a girl who developed a 'bad' attitude. The actor is selective about the films she does, and in the film industry an upcoming heroine saying 'no' to a script tantamounts to her insulting a filmmaker. So now it is being said that how she thinks she is as big as the Khan triumvirate, has a list of demands and is too choosy.
A source in the film industry says, "Directors who approach her with scripts are turned away even without Parineeti reading the scripts. She has a major attitude problem because of her YRF connections. She just doesn't seem to like any script. That's why apart from Karan Johar's Hasee Toh Phasee, she is yet to sign another film produced by another banner outside YRF. Things became worse when the actor walked out of Shoojit Sirkar's Piku starring Amitabh Bachchan. Though she cited date issues, fact is that Parineeti didn't like the script."
In her defence, the actor says that she was offered two scripts a week and it's not possible to say yes to all. "I told Shoojit sir that I would love to shoot for his film if there's any chance of making the film but I think they have already blocked the dates of Mr Bachchan and Irrfan for this year. I am still hoping with all my heart that I can still be a part of it. I can do maximum two-to-three films in a year as we take three months to complete the shooting for a film. Also, I prep a lot on every film of mine before it starts and that's how I managed to win the awards last year. I want to continue doing that. Unfortunately, I can't spare now 15-20 days a month to prep as I am busy 18 hours a day. It's so sad when people say I have an attitude problem. Anybody who knows me will vouch that I'm not that kind of person. People don't know the kind of hours I am putting in every day. In the day I shoot for Daawat-E-Ishq, evening I go for Hasee Toh Phasee promotions and at night I am dubbing again for Kill Dill. The last time I had a day off was in August last year. I have been working every single day and if that's translated as having an attitude problem, it's fine because I just can't please everybody! I work very hard to finish all my projects."
The actor stresses that the criteria for signing a film for her is the script, role and the director. In that order. "I am the only actress today who doesn't allow a manager to read my scripts. Any director or producer can approach me directly when they have a script. I don't involve my managers as I feel that's being starry. I meet so many senior directors on my own. It would be an attitude problem if I went with my manager."
She concludes, "I'm genuinely exhausted these days. From six am to almost midnight I am working. I don't even have much time to eat and sleep. I am shooting for Daawat-E-Ishq till April.
From May, I start shooting for Kill Dill. I have also signed a big film from another production house, the shooting for which starts from August. Till January 2015, all my dates are booked. I am very happy working round-the-clock as it was always my aim to be a very busy actress and that's the way I want it to be. I just pray that God never takes that away from me!"
Story text courtesy DNA