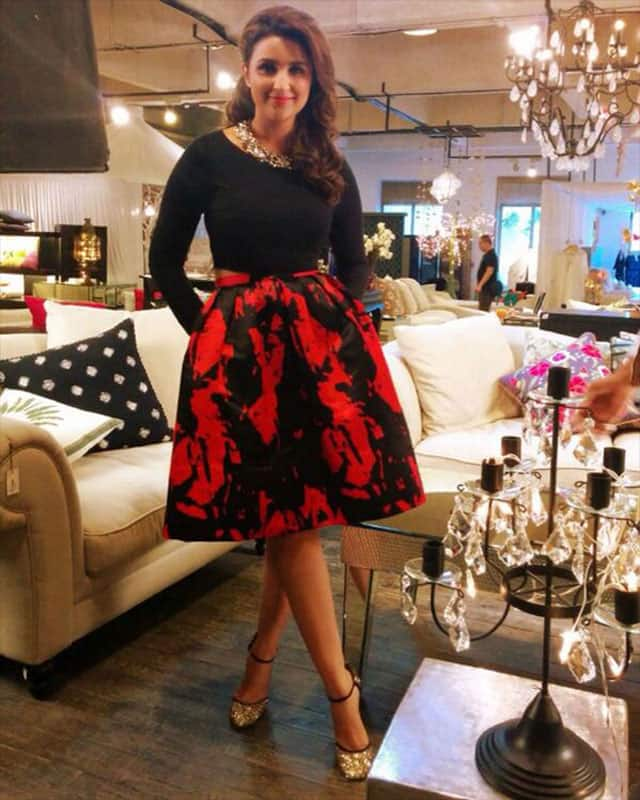 The Daawat-e-Ishq actor revealed a lot on Niranjan Iyengar's chat show, Look Who's Talking
Parineeti Chopra told Niranjan Iyengar that she did not think she will be an actor. "I used to look down upon the industry and think you guys had such an easy job — wear nice clothes, shoot in London, say three lines, travel the world, get paid so much and yet complain. I used to think what are you complaining about? When I joined the industry I realised it's not what I think, I worked with YRF in the PR dept and I finally knew how it actually was like."
She also revealed that it was Rani Mukerji, who told her that she could be an actor, during the publicity of Dil Bole Hadippa. The Mardaani actor encouraged Parineeti to get fit and join acting classes. Two months later Pari decided to try and give it a shot.
While talking about her appearance, the actor said that she is working hard to look stunning on screen. "I am not an insecure person at heart, but I am also aware that I am not as good looking as an actor is expected to be," she quipped.
About the pressure to look constantly glamorous, Parineeti who has often received flak for her sartorial sense said, "The industry is more unforgiving now." She joked that she is a genius at fashion now.
"Foodie is a very small word to describe me," said the once overweight actress — she weighed 86 kgs. "If you keep food in front of me, it will be very hard for me to not eat it. Pizza is my favorite food in the whole world. I used to eat three pizzas a day, two cartons of milk chocolate in a day…I was gigantic. It was horrible!"
Not only has she transformed, Pari who looks very attractive is looking for a boyfriend now. "I want to find someone, I want to fall in love. I am not saving myself for anyone. I hope I fall for someone soon," she grins.