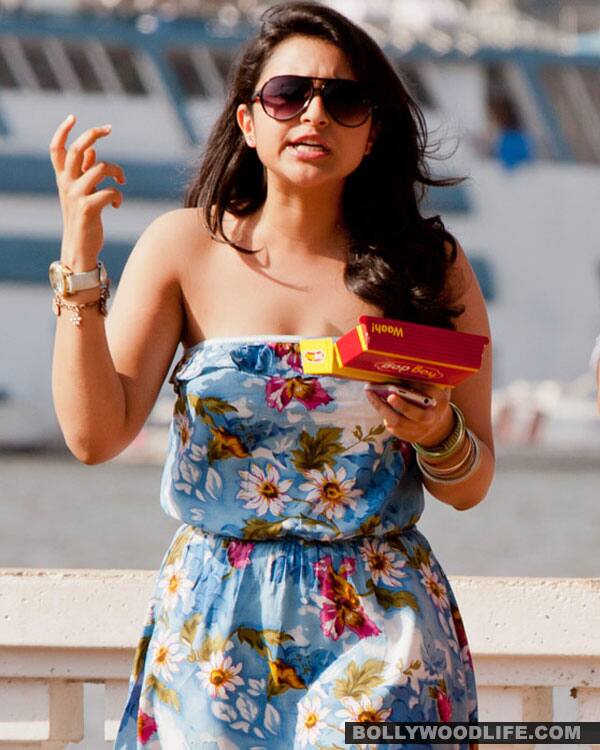 Recently we came across an interview of Parineeti, where she raved about how her role in this Yash Raj movie could turn out to be the most memorable role of her career
There's no doubt that the cheerful Parineeti Chopra is super excited about her second release, Ishaqzaade, which also marks the debut of Boney Kapoor's son Arjun Kapoor. In a recent interview, Parineeti went gaga over writer-director Habib Faisal for penning and executing a superb script. She also went on to say how the film had the potential to win the National Film Award. In fact, Parineeti feels that Arjun and she are extremely lucky to have landed a film like this so early in their career.
The babe is so happy with the way her character has turned out that she has been tom-tomming it might go down in history as her best role ever. And that no matter how many good films she does in the future, she will be remembered for this one. Looks like the young and peppy Parineeti got just a tad too excited and said a little more than she should have!
No doubt, Ishaqzaade is looking promising and exciting from the promos. But looks like after sweeping all the award shows this year for Ladies vs Ricky Bahl, Parineeti is aiming to walk away with another award in 2013. But that would be possible only if she manages to beat two of the most obvious nominations in the best actress category for next year – her sister Priyanka Chopra for Barfi! and Kareena Kapoor for Heroine.
WATCH:
ISHAQZAADE new song: Chokra jawaan hua