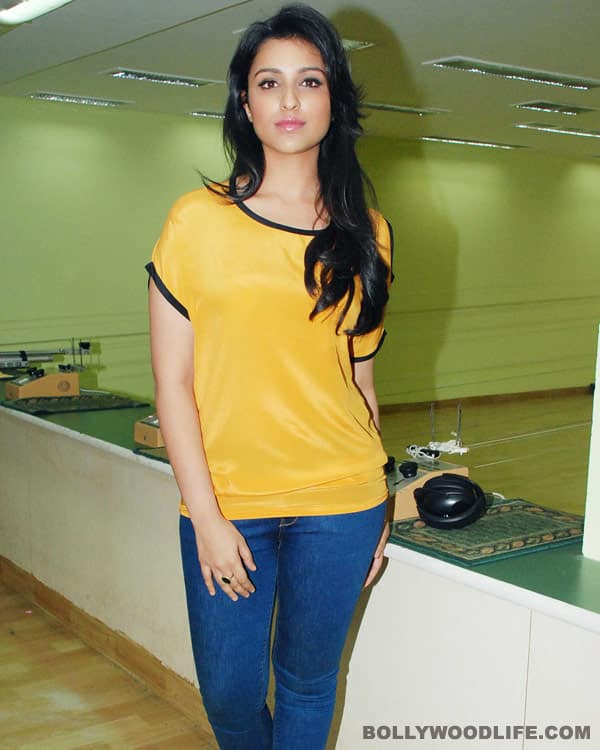 Like her older cousin Priyanka Chopra, the Ishaqzaade girl would want to hop on to the bandwagon of babes who strut around in two-piece swimsuits. We hope Vidya Balan and Sonakshi Sinha, who are fighting to make a place for voluptuous women in B-town, aren't offended!
The once-upon-a-time obese, a word Parineeti Chopra uses, girl is fighting to strike a balance between her love for food and her passion for movies. If she overindulges in one obsession, she loses out on the other. But for Ishaqzaade Priyanka's younger cousin, who isn't blessed with a high metabolism like her star sister, had to cut down on her intake of her favourite pizzas, parathas and pastries. The Punjabi babe managed to trim down her waist from a sizable 36 inches to, maybe, 30 inches! Although giving up on her choicest delicacies is something the foodie didn't enjoy at all.
Currently Parineeti is relaxed about her eating dos and don'ts as she isn't shooting for a film. "But the day I know I have to shoot I will start working out two months prior. I can't stop eating. I don't follow any diets. I eat everything; it's just that now I have to work out," says the young actor. If push comes to shove, the Ishaqzaade girl is willing to go through the rigmarole – long workout sessions and a strict diet – required to acquire a bikini body.
She says, "If there's a script and I have to wear a bikini, I will do it. I know I have the willpower to get into shape for a bikini!" So all the talk that B-town is ready for fuller, real looking women is just a myth. And Vidya Balan and Sonakshi Sinha's efforts to find a place in the size-obsessed world go down the drain. Coz everyone craves to get the proverbial 24-26-24 figure. Some say it and some don't!