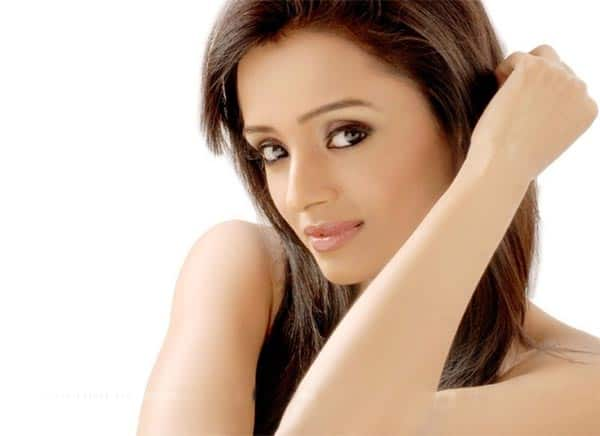 Parul, who shot to fame with Sapna Baabul Ka…Bidaai and is now making her presence felt in Punar Vivah…Ek Nayi Umeed says that King Khan is her first crush
From reality shows to daily soaps to a movie, Parul Chauhan has done it all.This dusky beauty who almost disappeared after her last show Rishton Se Badi…Pratha wrapped up in May 2011, is returning to the tube. She will step into Rubina Dilaik's shoes to play Divya in Punar Vivah…Ek Nayi Umeed. In a free-wheeling chat with BollywoodLife, the TV actor talked about inspiration when it comes to acting, moving to Bollywood and much more…
So you are stepping in as Divya in Punar Vivah 2 – how does it feel?
I am in seventh heaven right now. It's a good show and moreover, it's a good production house that I am working with. Everyone has a dream to work in a good show and to work with a good producer. So I feel lucky that I got such a good opportunity.
What made you accept this role?
When I was told the story of the show, I found it to be very different. This is what made me accept the role. I was very confident about it. I thought that I would be able to do something challenging with this one.
Is it true that you were not the first choice to replace Rubina Dilaik?
Honestly, I don't know anything about that. I was called for the auditions in the middle of August and the makers told me that they would let me know whenever things are finalised. So naturally, many people must have auditioned for this role. They must have liked my audition and so they roped me in.
Is it easy to step into a character whose face is etched in the minds of viewers? What are the challenges you face?
Well its quite obvious. Viewers are used to see Rubina as Divya in Punar Vivah 2. But the main problem here is that it has been a very long time when Rubina had quit the show. So there is a lot of gap between Rubina's exit and my entry in the show. Nevertheless, people will get to see something different as the track has been tweaked a bit. We know people take time to accept a new character in the show so its natural that they will take time to accept me as new Divya. So yes, its quite challenging to impress the audiences and I will do my best to do that.
Did you watch Punar Vivah before you were roped in?
Yes, of course! As a TV actor, I follow shows regularly. After doing Sapna Baabul Ka…Bidaai, I used to keep a track of which shows are going on and off air. When the makers of Punar Vivah 2 were pitching me the story, I told them that I know everything about the show. And trust me, they were shocked. They asked me if I followed the show and I told them as a TV actor you are not bound to, but you should follow each and every show.
Who is your favourite character in Punar Vivah 2?
To be honest, I like each and every character in the show. But if I have to choose one, then it has to be the character of Raj's (Karan Grover) mother Kamla (Sangeeta Pawar).
You have had exposure to both daily soaps and reality shows – which did you enjoy more?
I actually enjoyed doing both. While I was doing Sapna Baabul Ka…Bidaai, people knew me as Ragini, but when I did Jhalak Dikhhla Jaa season 3 people came to know me by my real name. Also, I was very fond of dancing from childhood, but there was no scope to dance while I was doing Bidaai. So that is the reason I did Jhalak. So yeah, I enjoyed a daily soap and a reality show, both.
A whole lot of TV artistes are making it big in Bollywood; do you plan to eventually move into films?
Actually, I have done one film called Myoho. It was released in November 2012 with good reviews. It was not a commercial project, but an art film. So many people ask me why did you return to television after doing a film. And I tell them that I have never said that I will quit doing television shows. So I want to have best of both worlds.
Any recent films you watched? Will you watch Shudh Desi Romance, considering that TV actor Sushant Singh Rajput is in it?
Actually I have not got the time to watch Shuddh Desi Romance, as I was preoccupied with look tests for Punar Vivah 2. But yes, I will watch it very soon. Although I have to say that Sushant was very impressive in Kai Po Che!
Who is your inspiration when it comes to acting?
As an aspiring TV actor, I watched a lot of Balaji shows. So I really liked Sakshi Tanwar and Shweta Tiwari's acting skills. So Sakshi and Shweta are my inspirations when it comes to acting.
Your fans definitely want to know if Parul is in love, in a relationship, single? Is marriage on the cards?
Right now I am only concentrating on my career. I have said earlier that I am in no hurry to get married. My only priority now is my career.
Rapid Fire:
Your favourite TV show? – Sapna Baabul Ka…Bidaai
Your favourite TV actor – Sakshi Tanwar and Shweta Tiwari
One actor from the silver screen you would like to act with?– Shahrukh Khan
Your all time favorite song? – Title track of Kal Ho Naa Ho
One thing Parul doesn't leave home without? – Phone
Your first crush? – Shahrukh Khan
Favourite colour? – Pink and black
Favourite film? – Kal Ho Naa Ho