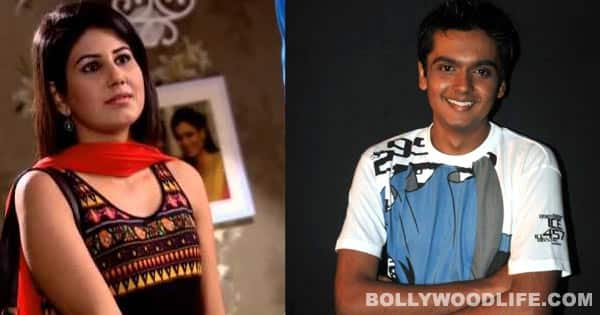 In the last episode, Lucky Singh spots the two lovebirds hugging each other on a moonlit terrace. Now what?
Rocky Singh's (Tapasvi Mehta) life has taken certain filmi twists in the past few days in Parvarrish. He loved a girl called Rinku (Anit Kaur), who loved someone else. This 'someone else' turned out to be the bad boy who was bashed up by our macho man Rocky. So invariably, Rinku fell in love with the caring, sensitive and stable headed son of the Ahluwalias.
Now, to consummate this teenaged love affair, an innocent hug seemed necessary to the makers. So in the last episode, the teenagers met on a moonlit terrace to share those famous sweet nothings. And as it usually happens, one thing leds to another and the two ended up hugging each other. Awww! But how can a happy moment remain just that in a daily soap. Right?
So, the inevitable happens and Lucky Ahluwalia (Vivek Mushran), who was returning from office, spots the two in an embrace. And…the episode ends. Sigh.
What will happen next, on Monday? Will these teenaged lovers be separated in this serial? We have our doubts. And that's because in the last couple of days, we have seen the parents talk about how it's necessary to think like teenagers while dealing with teenaged kids. And that makes us hope that the super-understanding parents will help the kids figure out their tangled web of emotions. But will they really do that? Time to wait and watch!