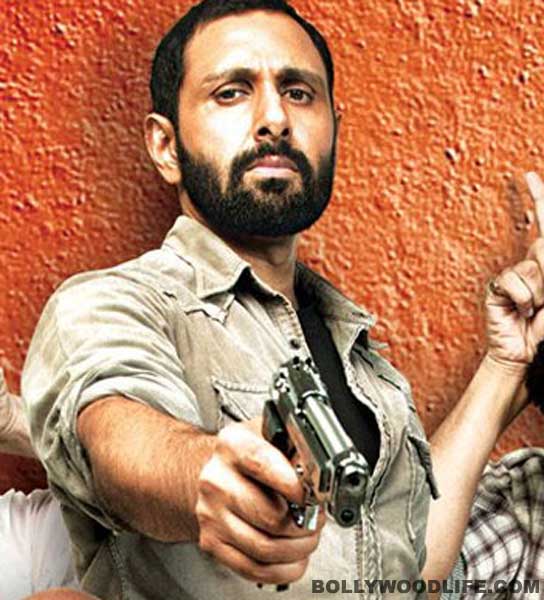 He was last seen in a brief role in Karan Johar's My Name is Khan but he is best known for his Chironjilal Khosla act in Dibakar Banerjee's Khosla Ka Ghosla, Parvin talks about his first film Sahi Dhandhe Galat Bande (SDGB), as an actor-producer-director!
Juggling so many hats would be a tough thing to do, but he seems quite in control of things. Taking some time off his promotional tour, he answers a few quick questions.
Between Monsoon Wedding and My Name is Khan, how much do you think Bollywood has changed?
I think the quality of scripts has become much better and so has the technical quality of our films. The stars are more willing to experiment with subjects and the audience is also open to all kinds of entertaining cinema. All in all, it is a great time to be making films.
Do you think gangster films have become a safe formula?
I don't think there's any such thing as a safe formula because if there was, a majority of producers would be following it. Having said that, our film is not a gangster film but the story is told from the perspective of these four small time goons and centres around the circumstances they find themselves in.
How difficult is it to be an actor-producer?
I would classify myself more as an actor-director right now since that's what I have concentrated on, even though my wife (Preeti Jhangiani) and I have launched the production house together and take all major decisions together. Having said that, nothing is easy, it's been very tough and hectic acting and directing the film, but I took it up as a challenge and hope I've done justice to both spheres.
SDGB looks like a quirky multiplex film, any specific reason you added the Naino wali whiskey item song?
Naino wali whiskey has always been a part of the film. We had a rough version even before we started shooting and have shot it in the film as per the script situation. We chose to shoot it separately as well as a promotional music video because we felt the song had that potential to be a club hit and wanted to shoot it like that.
The trailer has some steamy scenes; didn't your wife (co-producer) have any objections?
No, I'm an actor at the end of the day and we're both mature individuals. My wife was always around, though on the sets she was the producer. Quite frankly, the scenes are not that steamy.
Why was Preeti not cast in this film?
We have not made the production house to cast ourselves in it. We felt she wouldn't fit the role so decided to take audition and finally settled on Tena Desae.
Any specific genre of films your production house will stick to?
We'd like to explore all minds of genres; basically we'll concentrate on the script rather than the genre it belongs to.
Any filmmakers that your production house would like to sign up?
We'd like to concentrate on new and upcoming directors for now.
Do you plan to re-launch Preeti as an actor?
If a role demands someone like Preeti then yes, but like I mentioned before, we've not made the production house to cast ourselves in it, neither of us are a surety in these films, the next one will probably have neither of us and maybe directed by a newcomer.