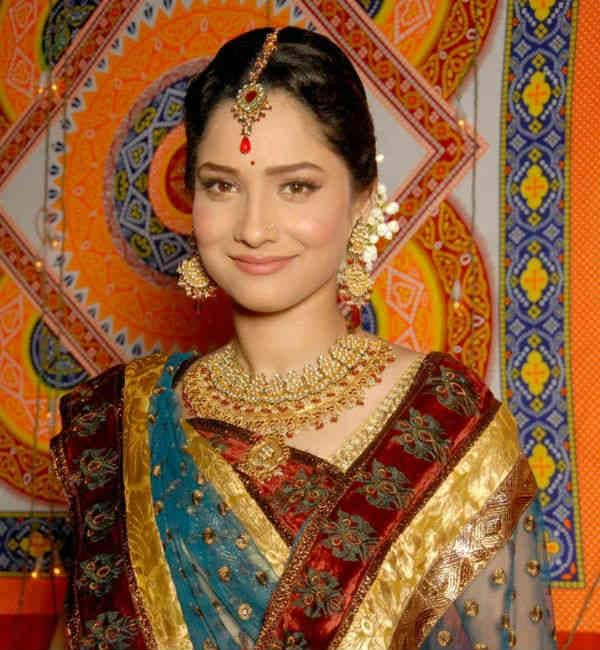 Ankita Lokhande is getting married, we mean one of her characters in Pavitra Rishta
Zee TV is now showcasing a maha episode in Pavitra Rishta with Ankita Raghav Mahatre's (Ankita Lokhande) grand Maharashtrian wedding to her mentally challenged boss, Naren Shirish Karmarkar (Karan Mehra).
It's one of those sacrifices that Indian TV's ideal daughter does to save her family from financial crisis. Of course, if everyone started marrying rich people to save their families from monetary troubles life would be something else, no?
The makers are now dragging the story post the 20 year leap to make it as interesting as possible and we don't really think that it's working. This week the creative team has incorporated a maha episode to host Ankita's wedding and have invited the leads of all the other Zee shows like Qubool Hai, Sapne Suhane Ladakpan Ke, Do Dil Bandhe Ek Dori Se, Ek Mutthi Asmaan to dance and make merry. Wouldn't it be strange to see the other cast members from the Zee shows still at the same age when Archana met them first, while she is now 60 plus…Giggles!
Besides all the dance and songs at the wedding, the maha episode will also witness a major showdown at the ceremonies. Her groom will throw a fit in the middle of the ceremonies, forcing Ankita's family and friends to reconsider the liaison.
Will Ankita marry Naren or will the wedding be called off remains to be seen!