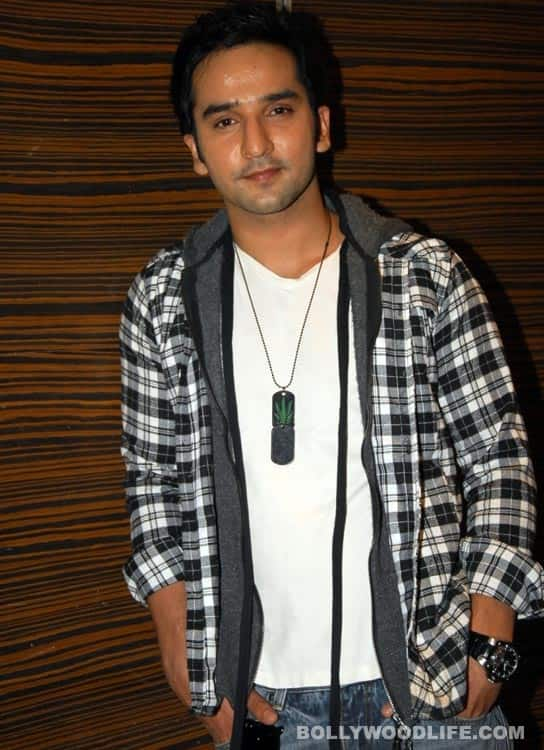 The actor – who will enter Zee TV's top-rated show as Sachin Deshmukh, nephew of Manav and Archana – gets chatty about his dream of becoming a cricketer and what he wants to change about the television industry
You may remember him as Hameer Rizvi in Yash Raj Films' television show Khotey Sikkey or, if you are a true Bollywood fan, as Ranveer Singh's friend in Band Baaja Baaraat. Soon you will learn to love him as Sachin Deshmukh in Zee TV's Pavitra Rishta. Puru Chibber has just made his entry in the Ekta Kapoor show as Manav and Archana's unhappy nephew. He lets us in on why he became an actor, his television dreams and competing with his well-known mom, Vibha Chibber:
Sachin was not a very happy child. How will he be as a grown up?
Sachin loves his dad and he hates Archana, because that's what his grandmother (Savita) has always told him. She insists that Shravani is his true mother and that makes him want his dad to get together with her instead of with Archana. But whether Sachin is a negative or positive character – you'll know only when you watch the show.
Pavitra Rishta is very different from Khotey Sikkey. What made you accept the role of Sachin?
I had never watched the show, but everyone I spoke to knew about Pavitra Rishta. It's very successful. After Khotey Sikkey, I wanted to do more commercial television. What better place to start than Balaji Telefilms? Before this, I had received many other offers, but nothing worked out, for various reasons. With Pavitra Rishta, everything just fell into place. Our ratings have increased by 2 to 3 points since last week (when the generation leap occurred).
Most of the actors in Hindi soaps get identified with the role they first become famous for. Aren't you worried that if you get known as Sachin, it will be difficult to be accepted as another character later on?
For a couple of months after Khotey Sikkey ended, everyone called me Hameer. But eventually people think of you as an actor playing a role, rather than as one particular character. I am not worried. I just take things as they come.
How did you become an actor?
When I was young I wanted to be a cricketer. Then when I was in Std VIII, I played Irrfan Khan's son in The Warrior. It went on to win a couple of BAFTA awards. I loved the attention, loved the acting, loved knowing how films are made. That's when I told my mom (veteran actor Vibha Chibber) that I wanted to be an actor. After I completed my Std XII exams, I came to Mumbai.
Aren't you competing with your mom's show – Mrs Kaushik Ki Paanch Bahuein – on the same channel?
Arrey, there's no competition. She is my mom, after all. She is very happy for me. She is used to do Bidaai earlier and I used to go on the sets often. I became very good friends with Kinshuk (Mahajan), Angad (Hasija), Sara (Khan)… all of them are doing Zee shows now.
Male characters usually have precious little to do in soaps, as most are female-oriented. Doesn't that bother you?
That's how TV works right now. And even in real life, it's a women-oriented world now. Women are getting ahead of guys.
So it's not something you want to change on television…Is there anything you will like to see change?
I would love the audiences to accept more genres. The youth and about ten percent of the total audience accepted Khotey Sikkey. People should take more risks on television. There are a few shows like Parvarrish on Sony and Mrs Kaushik on Zee that are different. The audience should accept all instead of just the usual stereotypical ones. Even actors will get the chance to do different roles. Otherwise they get bored of doing the same types of roles and move to films.
Do you have any such plans?
I would love to do films. But TV is as big as Bollywood. In fact, more people watch TV than movies. I want to do television my whole life. I can never leave TV. I would like to act in movies while working in television shows. Ekta Kapoor was right when she said (at a recent event), 'If you leave TV, TV will leave you'. TV is what made you what you are.
ALSO READ: Hiten Tejwani: Salvaging Pavitra Rishta | Did Sushant Singh Rajput anger Ekta Kapoor?