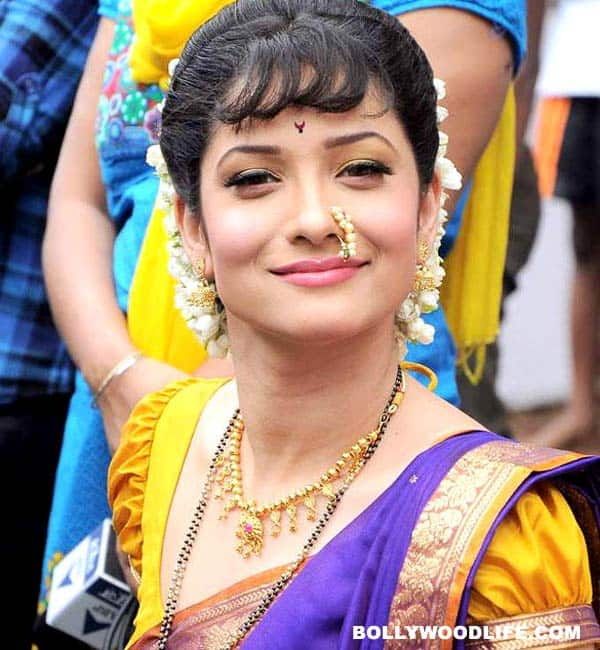 The leading lady of Zee TV's prime time show Pavitra Rishta has put down her papers
We expected Ankita Lokhande of Pavitra Rishta to take this step a year back when her boyfriend Sushant Singh Rajput quit the show, but that never happened.
Archana and Maanav may have become a household name and it would be rather difficult to part with these characters, but change is inevitable, and everyone has to move on some time or the other. The show has been running for three years now and with Ankita walking out, we really hope the makers decide to end it. But obviously things never go the way we want them to, no?
Pavitra Rishta is set to take a seven months leap, post which Archana will become a grandmother – still looking young of course – as Ovi (Shruti Kanwar) and Arjun (Rithvik Dhanjani) become parents. If rumours are to be believed, Ankita is not keen to play a grandmother at this age. Also, the storyline post the leap definitely doesn't excite her as the makers are planning to move on from Archana and Maanav. After seven months, the focus will be on Purvi (Aasha Negi) – Archana's adopted daughter who will marry Shakti Arora, a doctor by profession.
While this seems to be the most viable reason behind Ankita resigning, we are forced to think that there's more than that meets the eye. Was the real reason Sushant Singh? Or is Ankita entering films like her boyfriend? For all we know, Ankita quit Pavitra Rishta because she's entering Bigg Boss. Naah! We are sure this will not go down well with the audience. Nonetheless, we wonder what the makers will do. Kill the character off or replace Ankita? Tell us what you think!