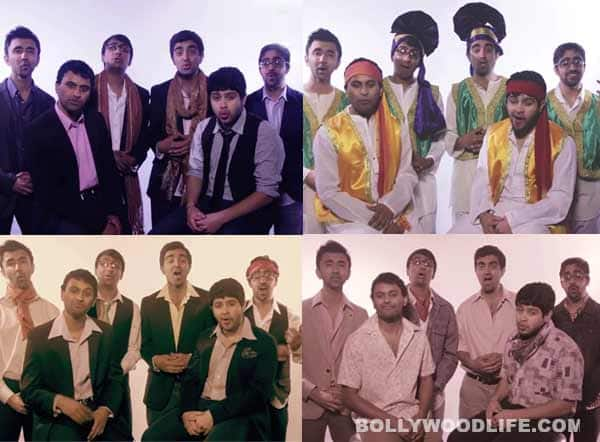 Entertainment! Entertainment! Entertainment!
That's how one reacts on watching Penn Masala's music video, which perfectly encapsulates Bollywood's eight decade journey in five minutes that has gone viral on social media. This video has songs featuring all stars right from yesteryear superstar Rajesh Khanna to current heartthrob Ranbir Kapoor. You will find the fun song from Amitabh Bachchan's films to the romantic numbers featuring Aamir Khan and Shahrukh Khan. This video has 39 hit Bollywood numbers composed by popular music composers right from AR Rahman to Pritam Chakraborty.
Penn Masala was formed in 1996 by the students of University of Pennsylvania, who went on to become world's first premier Hindi a cappella group. The group has about eight albums to their credit and their latest venture has managed to get a sensational response. Penn Masala is hit even in the west and is fifth best college a cappella groups in the United States.
Their latest video has every ingredient necessary for a hit Bollywood film. It has action, drama, romance, tragedy and even sexy item songs right from Katrina Kaif's Sheila ki jawaani to Malaika Arora Khan's Munni badnaam song and Vidya Balan's Oh la la from The Dirty Picture.
Take a look at Penn Masala's Evolution of Bollywood video and tell us if you enjoyed it as much as we did!