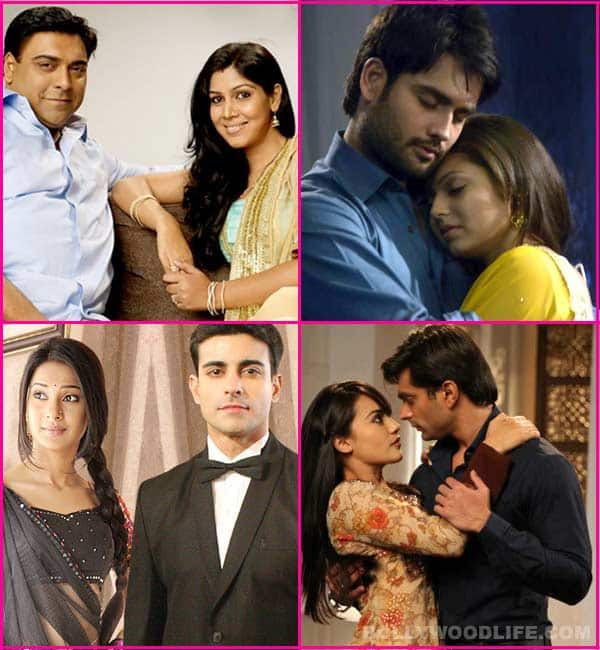 The nominations for the coveted awards are now online. Which is your favourite television jodi? Tell us…
The nominations for the People's Choice Awards for television's most popular onscreen jodis are here. We tell you a little about each jodi so that you can make up your mind and vote for your favourite! Read on…
Priya and Ram Kapoor – The Sweet Indian Couple: The Kapoor couple in Bade Acche Lagte Hain have always been a jodi that most Indians look up to. Ram, being the sweet, suave and cute hubby that he is, makes many housewives gush. And Priya, as the typical middle class Indian housewife, connects with the most real life bahus like no one else can. They have been a favourite in the desi household and make for the ideal Indian couple, hai na?
Madhubala and RK – The Lovers Who Tiff: They have been creating waves of anxiety amongst Madhubala- Ek Ishq Ek Junoon watchers. While they make for a sexy couple, the constant fights between them add that extra spice to their sizzling chemistry. Their lovers' tiffs definitely made them come closer with time…onscreen, of course. Wink wink!
Saraswatichandra and Kumud – Lovers Far Apart: Their road to love has always been potholed, since Saraswatichandra took off. But that hasn't weakened their feelings for each other. In fact, they seem to be growing closer and more in love by the day. Awww… Now isn't that what you call true love?
Asad and Zoya – The Now Couple: Qubool Hai saw two independent individuals who can't live without each other. A story of most twosomes today – jodis who can't live without each other and yet are different people in their own right. This jodi is a hit with youngsters, because they identify with that kinda love.
Which is your favourite jodi? Vote!