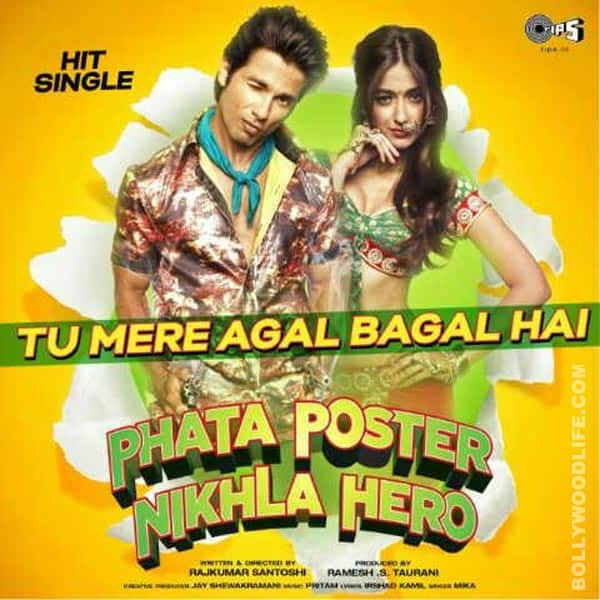 The new poster of Phata Poster Nikla Hero looks all fabulous and filmi
While Shahid Kapoor looks like an absolute mawali in his colourful shirt and the rangeen rumaal around his neck, Ileana D'Cruz shocks us in that sexy Marathi mulgi avatar.We like Sasha's naughty expression and Ileana's saucy attitude. The poster is a sneak peek of the song Tu mere agal bagal hai. The song releases tomorrow and there couldn't be a better way of making an announcement – by having these two actors making a desi statement. In the old poster, we saw the onscreen couple on a bright bike doing the rounds of the city.
Seems like Ileana is Sasha's partner in crime and the chemistry is simply spot on. It's great to see the Barfi! babe transform from a classy Bong chick to a sexy Marathi porgi! Way to go, gal!