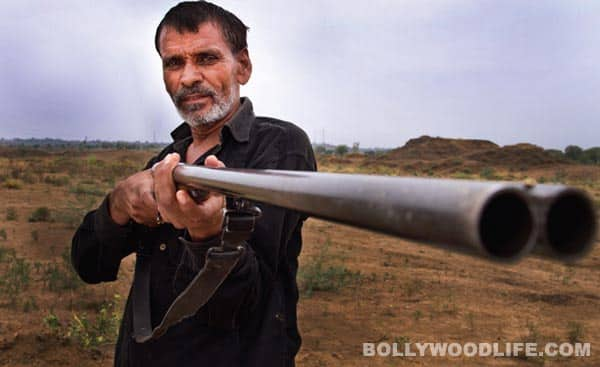 A recent report reveals that Krishna Mishra has roped in once-upon-a-time bandit Maan Singh Yadav for his forthcoming movie, Beehad: The Ravines
Bollywood filmmakers have a special place in their hearts for bandits. And every now and then we hear of a director going deep into the jungles to dig out stories buried under dust and rusting rifles. This time it's the turn of Maan Singh Yadav, a bandit who was once married to the well known Phoolan Devi of Chambal.
The maker of Beehad, Krishna Mishra was inspired to make the movie when he heard the dialogue, "Beehad mai baghi rehte hai… dacait to Parliament mai hote hai" from the movie Paan Singh Tomar. And for this story based on the life of Nirbhay Singh Gujjar, Mishra roped in the real life dacoit, daaku Maan Singh.
Talking about his role Maan Singh said in an interview to a magazine, "It's about dacoits in Chambal. But I have been featured a lot as I was an original. Everybody else was a duplicate." And then, about the now-famous Paan Singh Tomar, who was part of a fellow gang, daaku Singh recalled, "We used to see Paan Singh's gang while crossing Madhya Pradesh, Rajasthan and UP, sometimes covering 100 km a day by foot. Once, the police of two states were dispatched to look for us (Phoolan Devi and her gang), but they didn't succeed. Paan Singh was caught because someone poisoned the goat he had eaten the day his gang was surrounded by the police."
Yup, so there's another daaku movie coming up from the ravines of Chambal that will reveal the untold details of a dacoit's life. But will this be any different from the last one of its kind, Paan Singh Tomar? Guess we'll know that only once the movie releases in September 2012.