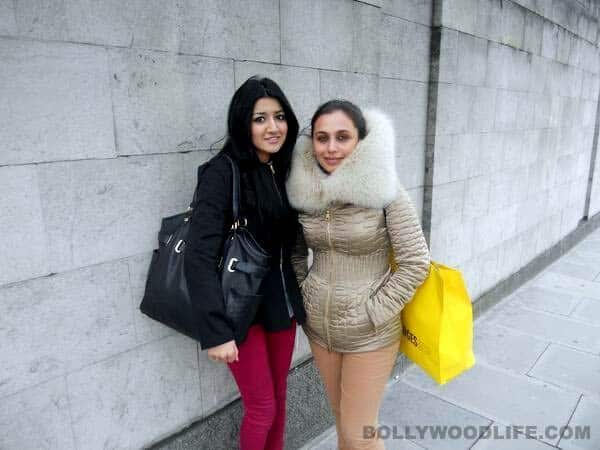 We spotted the Talaash babe posing with a fan in London. It seems that the charming actor was trying to hide behind the massive collar of her overcoat, but Rani's devotee found her out eventually
How star-struck would you be if you find a B-town diva walking down the street and you bump into her accidentally? Here's an ardent Rani Mukerji fan who bumped into the petite actor in London. The Talaash actor happily acknowledged her fan and even fulfilled her wish by posing for a picture or two.
Going by the still, one can sense that Rani wanted some 'me' time in the British capital, away from the constant media glare. The brown-eyed beauty was wearing a stylish warmer with a massive mink fur in the collar. She sported no make-up and the big yellow bang slung over her shoulders suggests that the star was out for some serious shopping.
We wonder if Rani will be back in Mumbai soon as her forthcoming movie Bombay Talkies has already started making a strong buzz. The makers must be looking for Rani's support for the promotions as she is the only star power in this hatke cinema. Will Rani be back in the island city soon? Only she can tell!