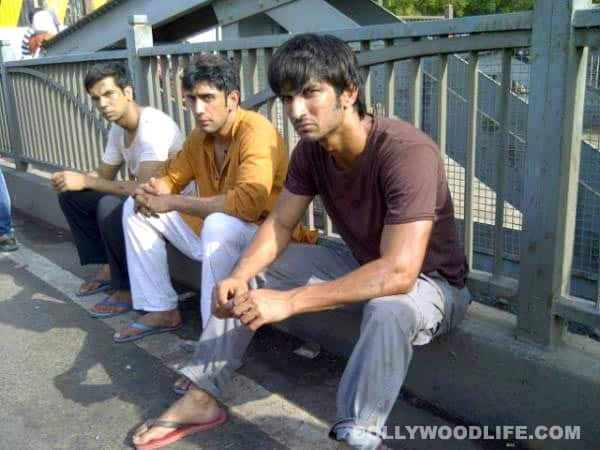 Advocate Bhautik Bhatt has demanded that the riot scenes be deleted or edited and action be taken against the film's producers for showing the Hindu community in a bad light
Abhishek Kapoor's inspiring tale of friendship – Kai Po Che! starring Sushant Singh Rajput, Amit Sadh and Rajkumar Yadav released almost three months ago and garnered critical acclaim and good moolah at the box office. So far, the makers have been hearing only good news about their film but little did they know that it would face the wrath of a Gujarat-based advocate who has objected to the content of the movie claiming certain scenes slander the Hindu community with its depiction of the 2002 communal riots in the state.
Advocate Bhautik Bhatt, the petitioner, says the film depicts incidents related to the riots "with biased intention and half-heartedly only with a view to defaming a particular group of people belonging to Hindu community." He demands the riot scenes be deleted or edited and criminal action be taken against the producers for defaming the group of Hindus at large.
According to the petition, the producers should be restrained from selling the TV rights and releasing DVD/CD of Kai Po Che! A division bench of Chief Justice Bhaskar Bhattacharya and Justice JB Pardiwala will hear the PIL on June 20 and the petitioner will provide an official DVD of the film to the court for its viewing. We hope justice prevails. Watch this space for more updates!