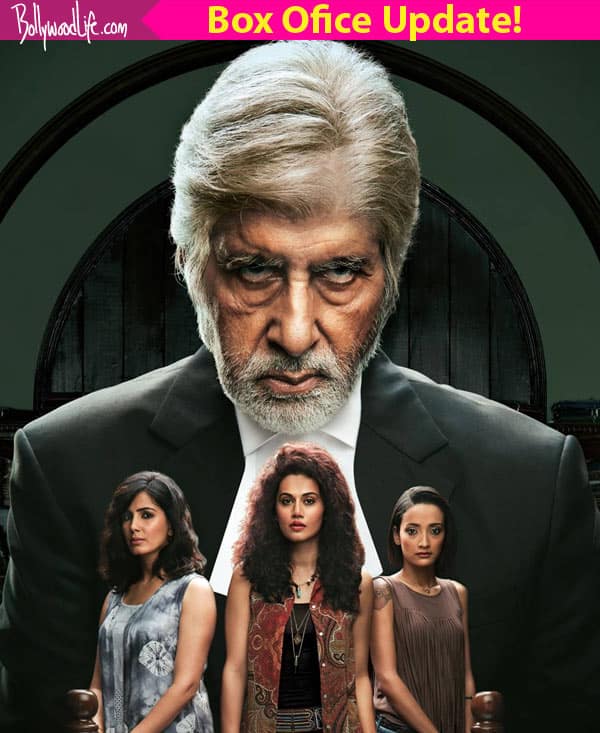 Amitabh Bachchan and Taapsee Pannu's Pink has performed very well throughout the first week to end week 1 on a high. Pink was a niche release, however after receiving good reviews and fabulous word of mouth publicity, the film skyrocketed and earned a decent amount of money. Pink had already collected Rs 21.51 crore over the first weekend and over the first week (Monday to Thursday), it collected another Rs 14.40 crore, to take its total tally to Rs 35.91 crore.
Amitabh Bachchan's Pink has performed tremendously and trade analyst Taran Adarsh agrees too. While talking about the detailed collection of the movie, Taran mentioned, "#Pink had a SUPERB Week 1… Weekend trends were EXCELLENT, while weekdays were SUPER-STRONG… Fri-Sun: Rs 21.51 cr. Mon-Thu: ₹ 14.40 cr. #Pink enjoys TREMENDOUS word of mouth and is expected to dominate at plexes in Week 2 as well, despite a plethora of new releases. #Pink Fri 4.32 cr, Sat 7.65 cr, Sun 9.54 cr, Mon 3.78 cr, Tue 3.51 cr, Wed 3.87 cr, Thu 3.24 cr. Total: Rs 35.91 cr. India biz." ALSO READ – Amitabh Bachchan's Pink BEATS Emraan Hashmi's Raaz Reboot in the opening weekend!
In fact, Amitabh Bachchan's Pink has already made a good enough profit. Our trade expert – Akshaye Rathi (exhibitor and distributor) had revealed that Pink was made on a budget of Rs 20-25 crore and after collecting Rs 35.91 crore, it has made a profit of nearly Rs 15.91 crore. That's cool na? Pink's success can be attributed to the fabulous storyline and the powerful message that it gives out. Amitabh and Taapsee's brilliant act is commendable too! ALSO READ – 10 hard-hitting dialogues from Amitabh Bachchan's Pink that should be in every How To Treat A Woman handbook!
And the best part is that even though Riteish Deshmukh's Banjo and Radhika Apte's Parched have released, there is no stopping Amitabh Bachchan's Pink. As Akshaye added to us, "Parched is a very niche film and it has had a very niche release too, it's not meant for a wide audience. In it's own way, it is doing fine with the little audience it is supposed to cater to. Banjo has had a good start in Maharashtra. It is one place where Ravi Jadhav has a good fan following and so does Riteish Deshmukh. It's has opened to 25-30 per cent occupancies in Maharashtra. It has managed to get about 2000 screens. On the other hand, Pink is sustaining well. It has performed well throughout this week and this weekend, it will do very well again. Pink has been able to hold about 1000 screens this week." ALSO READ – Amitabh's Pink will continue to RULE the box office despite the release of Riteish's Banjo and Radhika's Parched – here's why!
What do you guys have to say about Amitabh Bachchan's Pink? Tell us about your thoughts in the comments section below! Also check out what other people had to say about the movie in the video right here: