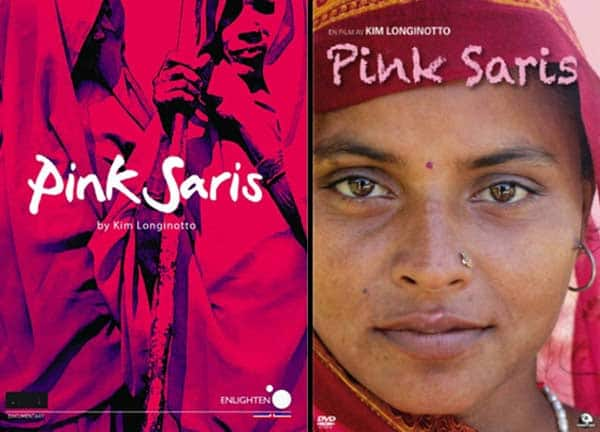 A film by Kim Longinetto made in 2010 told the story of the women fighting for justice long before Madhuri Dixit-Nene signed on to do her movie
Everyone has been talking about Gulaab Gang, a Bollywood movie starring Madhuri Dixit-Nene and Juhi Chawla, and about Gulaab Gang, a documentary on the group of pink-clad women led by Sampat Pal – these two films will battle for supremacy at the BO. But some years before both either was planned, British documentary filmmaker Kim Longinotto spent a while in India to make Pink Saris, a 96-minute film released in 2010. It tells the story of Sampat Pal and her band of women, all clad in pink, who seek justice for women in various ways, not all peaceable or even legal. The documentary is not sugar-coated, but is fun in parts, with Sampat barging into the lives of women who need help to escape abusive marriages, incestuous family relationships, servility and much more.
The work of the Gulabi Gang in Uttar Pradesh is not seen through…err…rose-tinted lenses. In fact, Pink Saris is very realistic and blunt, but also human and sympathetic. It is a recollection of encounters that Sampat has, arguing with husbands, forcibly taking young women out of a situation of danger, empowering her weaker sisters by fighting their battles and showing them how to do it themselves. Unlike Gulaab Gang, there is no insane violence, there are no stunts and very little physical action, though Sampat does spit and swear to show her disgust and anger at the men she has to deal with.
Realism gets a pink frosting with this one, but the taste is bittersweet. If you are planning to watch Gulabi Gang or Gulaab Gang or even both, add this to your list. You could learn more!