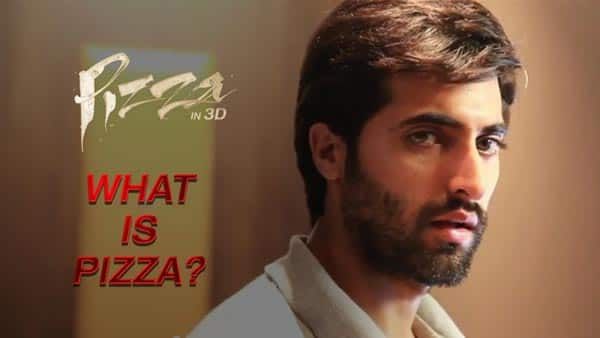 The makers of Pizza 3D have released a video called What is Pizza? No, it is not an elementary lesson to the aliens about favorite food of us earthlings. Find out what it's about
With its eerie atmospherics and eyeball grabbing footage, Pizza 3D trailer has managed to scare the daylights out of many. Ever since the trailer of Pizza 3D is out, the world is curious to know what its about. The movie bosses of the film have unveiled a new video called What is Pizza?  to fuel our curiosity even more strongly. The video features the actors of this upcoming horror flick opening up about the movie.  The video shows Akshay Oberoi, Arunoday Singh, Dipannita Sharma and Parvathy Omanakuttan talking about Pizza 3D, carefully enough to not to divulge the suspense around the film.
While Akshay Oberoi calls for the need to explore various themes in horror which are untouched in Indian cinema, Arunoday Singh describes Pizza 3D as highly stylised and streamlined horror film. The video also depicts the behind the camera scenes during the film's shooting. Arunoday Singh also gives a special invitation to viewers to come and get terrified.
Pizza 3D is about a pizza delivery boy who gets trapped in a haunted house. Directed by Akshay Akkineni, the movie hits  screens on July 18. If you were looking for plot revelations, look elsewhere. It seems like we will have to wait for Friday the 18th to quench our curiosity about Pizza 3D.
Watch the video below!