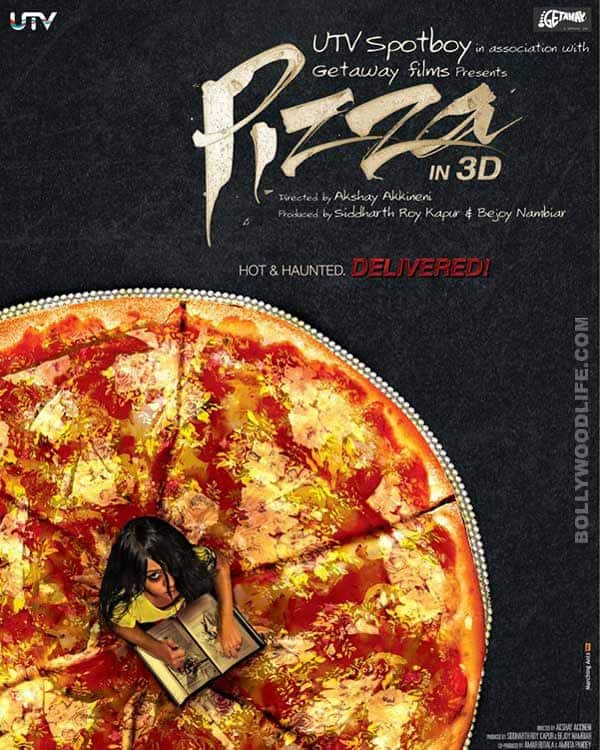 Take a look at the spine chilling trailer of the Hindi remake of Tamil film, Pizza
As you will know, when it comes to horror, Bollywood has been more funny than fearful. From cliched storylines to bloodthirsty paranormal creatures, nothing has really spooked out the spectators. But that seems to be changing and…how!
The trailer of the upcoming horror film, Pizza is out and we have to admit, it gave us chills and definitely not in a good way. The Hindi remake of a Tamil film by the same name, Pizza is a story of a pizza delivery boy Kunal, whose mundane life takes a horrifying turn when he is sent to make a delivery at the home of a family with a dark secret. While the Tamil version of the film was directed by Karthik Subbaraj and featured Vijay Sethupathi in lead role, the Hindi version is helmed by Akshay Akkineni and has Akshay Oberoi playing the male lead.
After watching the trailer of Pizza, all we can say is that horror has never been so delicious. And since the film is in 3D, we are so looking forward to it. Having said that, the Tamil version surely garnered a lot of praises from the masses, but will the Hindi version be better than the original film? Well, all we can do is wait and watch.
Meanwhile, watch the trailer of Pizza here and tell us your thoughts about it.