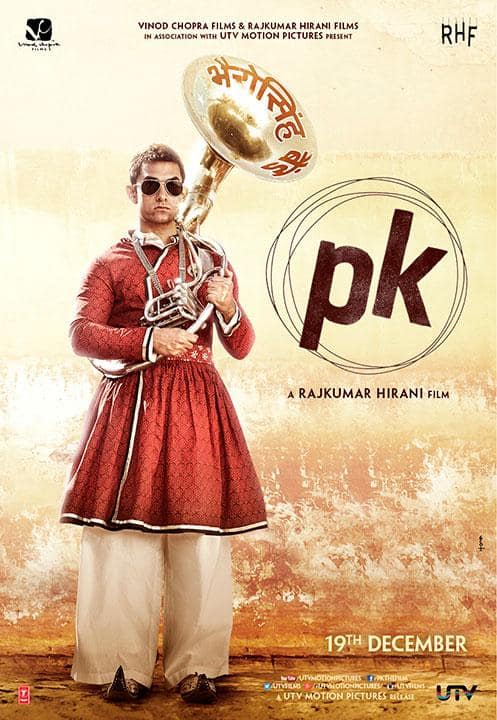 Aamir Khan is back with the new PK poster and this time Censor Board has no reason to be upset!
Those who accused Aamir Khan's first PK poster of obscenity can eat some humble pie now! The actor who had the Censors sitting on their haunches waiting for something even more radical in the second poster as Aamir's words "I won't even have a transistor in the second poster" rang in their ears can get some peaceful sleep now! In his second poster Aamir is dressed like a Rajasthani band-baaja wala, with a twist!
Dressed in a typical Rajasthani angrakha and jootis, AK looks no less than a royal Prince! But the aviator shades he is wearing and the French horn he is carrying give an impression as if he belongs to some wedding band performers group. Curious and curiouser right?
Check out the poster for yourself and tell us if you are impressed or not!