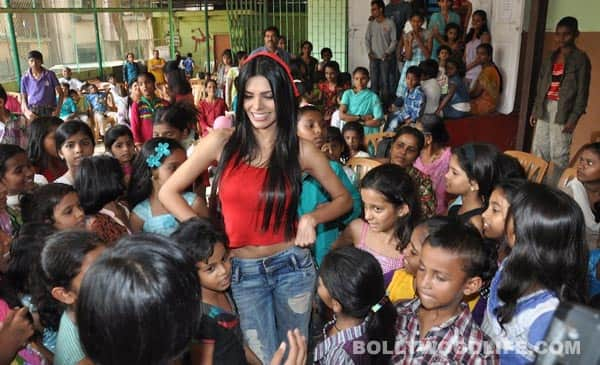 skip advertisement
The sizzling sensation shook a leg with the kids and distributed gifts and goodies. Is this Chopra's angelic side on display or is it just another PR drive to stay in the news?
Sherlyn Chopra who dropped her clothes to appear on the cover of Playboy magazine recently, turned Santa Claus for a noble cause. The hottie spent some quality time with street kids of the NGO The Ray of Hope. Sherlyn turned Santa and distributed gifts and goodies to the kids.
"We fortunate ones can be the voice of these innocent kids who are in no way responsible for the situation that they are in. It gives me inner peace and satisfaction to come and spend some quality time with these kids. They are very much a part of my life," said Sherlyn.
Sherlyn, we don't doubt your good intentions, but what we fear is that the kids should not become aware of your 'colourful' portfolio. As long as you hide your well-known personality in the garb of Santa Claus, we are all with you!